It's a big month for Pokemon fans as Pokemon Go adds Mega Evolution to the game. To celebrate, Pokemon Go will be having events all through September.
The mechanic, a key feature of the franchise's 6th generation, allows for Pokemon to take on more powerful forms, although for a limited time. In the mainline games, Pokemon required a species-specific item to undergo Mega Evolution, and the transformation would last until the end of the battle.
In Pokemon Go, however, they've had to change up the mechanic. Mega Evolution costs Mega Energy, which is species specific. This functions similarly to Candies for regular evolution. You can get these via Mega Raids, special raid events featuring Mega-evolved Pokemon. Niantic says that the rate at which you receive Mega Energy is tied to how quickly you beat the raid.
Niantic has announced several Mega Evolution-themed events  all through September. The schedule is as follows:
1st September to 7th September:  Raid-focused event
11th September to 17th September: Battle-focused event. Gym battles, Team Rocket battles count to this.
22nd September to 28th September: Buddy-focused event.
Mega Evolution In Pokemon Go
Activating Mega Evolution is not permanent, however. After mega-evolving, your Pokemon will have a timer counting down to its return to normal. Triggering a second mega evolution will also cancel out your current one. Mega evolving a Pokemon for the second time will be cheaper, too.
The presence of a Mega Evolved Pokemon will buff an entire raid group. Additionally, moves that share a type with the Mega-evolved Pokemon will also receive a boost.
This bonus does not stack with multiple Mega Pokemon, so communicate with your friends before you all blow your mega energy before a raid.
Currently, the fastest way to get access to a mega Pokemon is via the game's "A Mega Discovery" research quest. The quest gives you materials to get Mega Beedrill.
Currently, not all of the known Mega-evolved Pokemon are in the game. However, more are being added via events, such as Mega Pidgeot.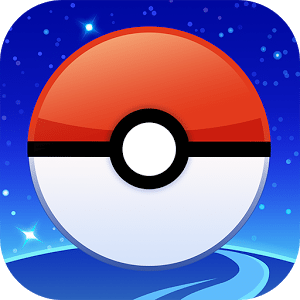 Pokemon GO
Android, iOS
Catch Pokemon in the world with this augmented reality game!