As you might expect, Pokemon Go Fest 2020 will be a virtual affair as the COVID-19 situation remains unabated. This year's Fest will take place on 25 and 26 July 2020, with Trainers being able to participate in both days with a single ticket. Details as follows:
Pokémon GO Fest 2020 Day 1: On Saturday, July 25, from 10:00 a.m. to 8:00 p.m. local time, Trainers will enjoy the following.

Trainers can access a Special Research story that they can get only on Day 1.
Five rotating habitats—themed around fire, water, grass, battle, and friendship—will feature special Pokémon that go along with that habitat's theme. These habitats will rotate every hour, so each habitat will be featured twice during Day 1.
Trainers will be able to work together in the Global Challenge Arena! This GO Fest–exclusive feature will be available only to ticket holders. In the Global Challenge Arena, Trainers will have a chance to join forces in order to complete a collaborative challenge each hour. If Trainers complete a challenge, they will earn a bonus for the remainder of the hour. You can check the Global Challenge Arena screen to keep track of global progress!
Trainers will be able to encounter over 75 species of Pokémon in the wild, in raids, and by completing Special Research tasks.

Pokémon GO Fest 2020 Day 2: On Sunday, July 26, from 10:00 a.m. to 8:00 p.m. local time, Trainers will enjoy…something very different! We want the Day 2 experience to be a surprise, so ticket holders will learn what we have in store that very day. There'll also be another Special Research story for Trainers to enjoy.
US Trainers will be able to purchase a commemorative Pokemon Go Fest shirt as well for the 2020 iteration through the Pokemon Center's online shop. Tickets to the Fest are available at USD14.99 or your regional equivalent.
A minimum of $5 million from sales of the Fest tickets will be donate towards charity: funding projects from Black gaming as well as non-profit organizations. Full details regarding the Fest can be found on the official website.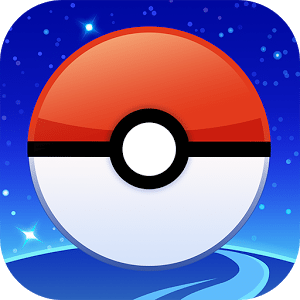 Pokemon GO
Android, iOS
Catch Pokemon in the world with this augmented reality game!