The yellow ranger of G&K's Power Ranger team is here! PM-9 will finally appear in the global version of Girls' Frontline. She will be obtainable in the Hit-Hop event after the maintenance next week on 9th March 2021.
Check out her abilities and her artwork:
Not only does PM-9 has one of the highest evasion amongst SMGs in Girls' Frontline, but she can also become even harder to hit thanks to her skill. Phantasmal Dark Force doubles her evasion at the cost of having lower accuracy and damage. As a result, PM-9 is suitable as an off-tank for your team.
Luckily, players do not need to rely on luck to get her from a banner. The upcoming Hit-Hop event rewards players with PM-9 by collecting enough points.
Hit-Hop lasts for nearly the rest of March and has three different phases. Accumulating 1800 points will get players the 5-star SMG T-Doll.
PM-9 is based on the Minnebea PM-9 submachine gun in real life. A firearm of Japanese make, the PM-9 sees wide usage amongst the Japan Self-Defense Forces (JSDF).
Besides PM-9, the 9th March maintenance will also add Oath skins to the game. So far, the following T-Dolls will have their Oath skins available:
RMB-93
Makarov
M1014
Grizzly MkV
Stechkin
To stay updated with the latest Girls' Frontline developments, follow the game on Twitter.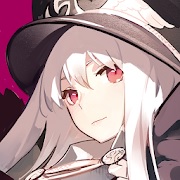 Girls' Frontline
Android, iOS
The year is 2060. War has plunged the world into chaos and darkness, and the responsibility of restoring order falls onto those of us who have survived. Now is the time to revisit your past. Make use of your gift in tactics and command your T-Dolls in the struggle to unveil the far-reaching conspiracy that permeates the world. For the sake of mankind and our future, join us... ...at GRIFFIN & KRYUGER Private Military Contractor.