This week marks the end of NIKKE's Over Zone event, but not without one final surprise hidden in the White Memory minigame about the NIKKE Lilith.
Previously, people who'd cleared Nihilister's bossfight would have seen her mention Lilith's Body as a means of killing the Rapture Queen- something she uses to bargain for her life after being cornered.
While definitely bizarre on its own, the details of the Pilgrims at the time were few and far between to figure out what exactly the point of that was, though that doesn't appear to be the case anymore.
White Memory  has Snow White return to the grave of Liliweiss AKA Lilith, only to discover it's been mutilated- specifically, her head is gone.
Given the reveal of Modernia as Marian from the game's prologue, it's no surprise that Raptures are somehow capable of recreating dead NIKKEs- and their brains are the only "living" part of them, so to speak.
Many fans on reddit are fast approaching the same conclusion- that Lilith is actually the Rapture Queen, and that her NIKKE body would simply shock her long enough into being vulnerable.
The fact Nihilister even specifically calls it "The Queen's Predecessor" in her dialogue soft confirms this- just like how Modernia isn't exactly Marian, the same could be argued for the Rapture Queen and Lilith- she's just made from what was left over of the Goddess Squad leader.
As for how it's meant to kill her, the consensus revolves around the Mind Switch- a phenomenon where NIKKEs undergo a psychotic break, usually when confronting their status as biomechanical horrors.
It's unlikely we're going to get anymore answers soon- the Over Zone event was uncharacteristically loaded with lore on the Pilgrims, and given the importance of the Queen we're probably not going to hear any more about it until it comes up in the main story again.
Anyways, the next event features teaching a shy bunny girl how to kiss.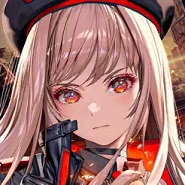 GODDESS OF VICTORY: NIKKE
Android, iOS
GODDESS OF VICTORY: NIKKE is an immersive sci-fi RPG shooter game, where you recruit and command various maidens to form a beautiful anime girl squad that specializes in wielding guns and other unique sci-fi weapons. Command and collect girls that have unique combat specialties to create your ultimate team! Experience next-level shooting action with simple yet intuitive controls while enjoying dynamic battle effects.
---
Check This Out Next
---