The NieR Replicant collaboration is currently running in tandem with the 15 million downloads celebration for the global release of NieR Reincarnation! The Replicant cast will be available to gacha for, alongside crossover quests for global NieR Reincarnation players until 7 October 2021, PST. Other bonuses for the collaboration include:
Iron Pipe crossover weapon
Up to 2500 gems by completing in-game missions
These bonuses will be available until the end of the collab event.
As for the 15 million download celebration, there will be free summons from 13 September 2021, 18:00 to 23 September 2021, 17:59 PST. These are free 10-draws you can get, though the pool will have no featured characters or weapons. Additionally, you can get 500 extra gems over 10 days from 14 September to 23 September. Last but not least, there will be exclusive missions, with hints given out via the official Twitter. Details were given out in the update video you can watch below.
The next collaboration should be the Drakengard 3 one, where players can obtain Zero and Mikhail. Expect the usual time-limited bonuses and missions to help you on your way to securing either or both of them.
Considering the speed at which they released the collab right on the tail end of the Automata one, the Drakengard 3 events might come sooner than you might expect, so good luck!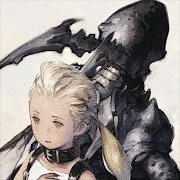 NieR Re[in]carnation
Android, iOS
The latest game in the NieR series arrives on mobile devices! NieR Re[in]carnation is a command-action RPG for mobile devices from Square Enix and Applibot.
---
Check This Out Next
---