SNS Entertainment mobile game title Monster Collect had recently announced a collab event with the popular TV anime series Fullmetal Alchemist starting from 18th September till 25th September.
Monster Collect Overview
Monster Collect is a mobile RPG title where players can collect powerful monsters from different countries and eras to form the strongest army of the world.
Fullmetal Alchemist Overview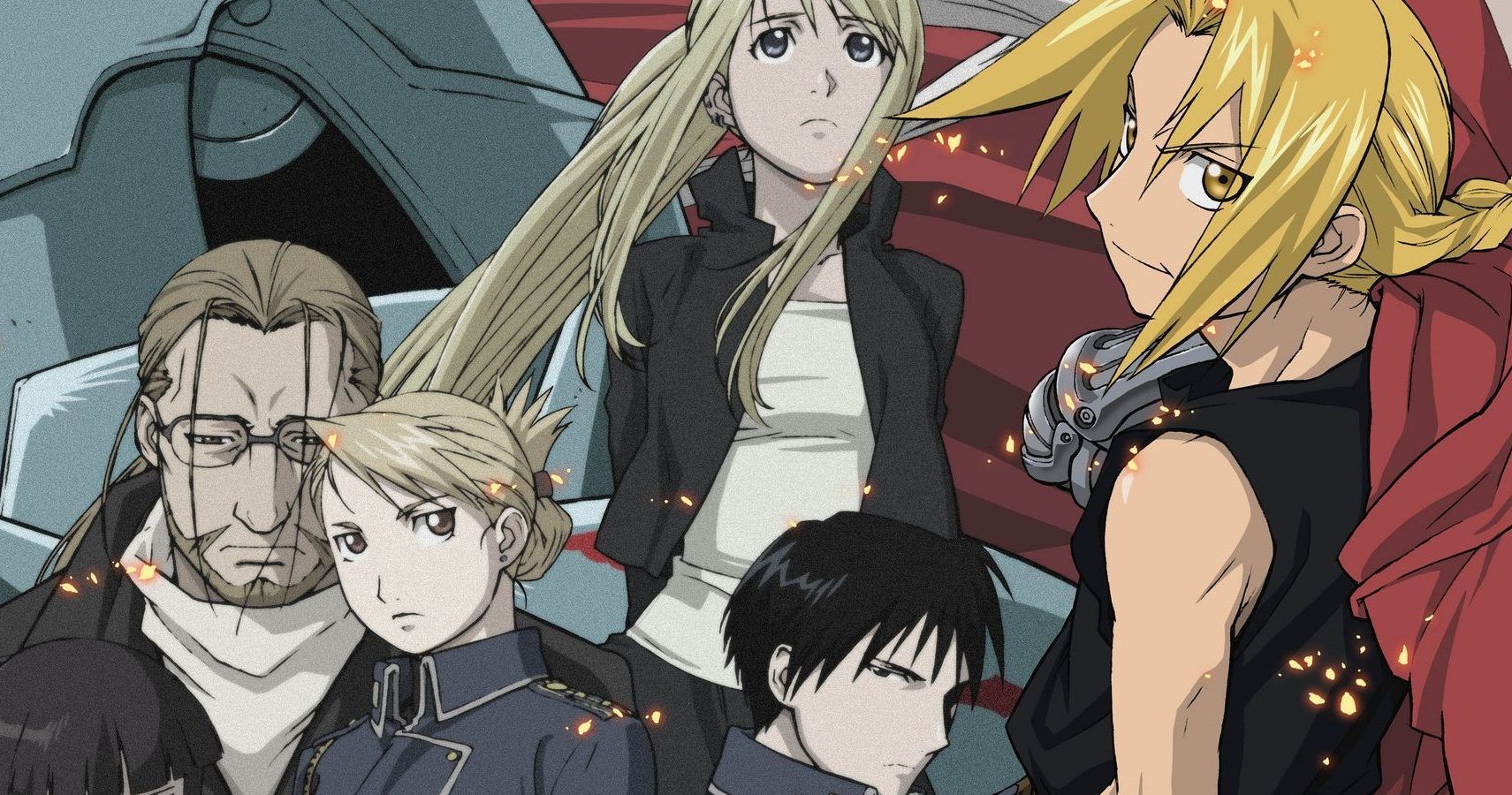 Edward and Alphonse Elric live in Resembool with their mother and father, the latter having left without a reason. Their mother soon dies from an illness.
After finishing their alchemy training, the Elrics attempt to bring their mother back with alchemy. The transmutation backfires, and Edward loses his left leg while Alphonse loses his body. Edward sacrifices his right arm to retrieve Alphonse's soul, binding it to a suit of armor.
Edward is invited by Roy Mustang to become a State Alchemist, to research a way to restore their bodies, and undergoes a painful medical procedure, which grants him prosthetic automail limbs. Edward becomes a State Alchemist, with the title of Fullmetal Alchemist, based on his prosthetic limbs.
The Elrics spend the next three years searching for the mythical Philosopher's Stone to achieve their goals.
Collab Event Details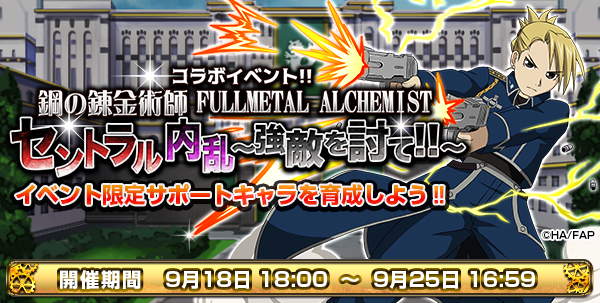 The Fullmetal Alchemist collab event will be starting from 18th September 18:00 [JST] till 25th September 16:59 [JST]. Alongside with the collaboration quests, players can get the chance to receive the collaboration limited support character Riza Hawkeye.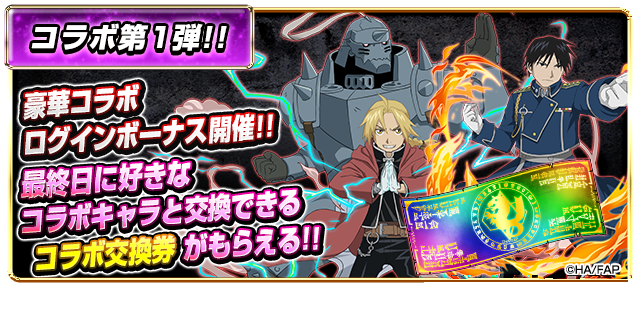 The game will also be holding a special login where the last day of the login bonus will net players a guaranteed summoning ticket for the collab event.
Source: Twitter
For more information regarding the collaboration event and future updates, do check out their official website.