Today are the matches for the Gold Medal for esports in SEA Games. Heartstone was one of the game and we are here proud to tell you that Malaysia has won the Gold Medal with the countless effort of our Malaysian Hearthstone Team member, Wkyew90 (Yew Weng Kean)! We had two strong players and a good coach this time but the ran was short for the other player Lalasong (Hee Zi Song).
Wkyew90 went on a 3 – 1 winning the Gold Medal for our home turf! Wkyew has been trying his best in the game and this shows all the hard work that he had put into the game despite being a professor in a University on the day! His effort and skills for the game made him the best in SEA Games 2019.
From the deep of our hearts, we congratulate and thanks for the effort that the Heartstone Malaysia Team had put into for the Gold Medal. Although it might only be in Wkyew90's hands, we truly are proud with it.
Syed Saddiq (The minister of Youth and Sports Malaysia) also congratulated him on his great and proud achievement!
Dr. Yew Weng Kean adalah Professor Madya di Heriot-Watt University. Beliau juga dikenali sebagai "Wkyew" adalah pemain esports Malaysia pertama yang berjaya merangkul Emas dalam sejarah Sukan SEA negara. 🥇 pic.twitter.com/d9zhYWzGNH

— Syed Saddiq (@SyedSaddiq) December 9, 2019
Go and try the game now! Its free in both PC and Mobile devices! Click the link below to download. Hearthstone is a collectible card game where players collect cards and build a deck which features World of Warcraft characters. Activision Blizzard has been pushing content for the game as near as Hearthstone Battlegrounds, and an upcoming expansion Descent of Dragons.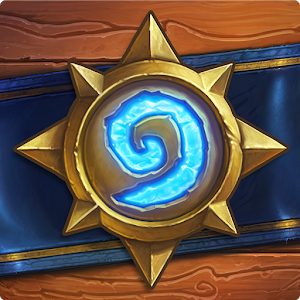 Hearthstone
Android, iOS, Microsoft Windows
The hit digital collectible card game from Blizzard Entertainment! All the colourful characters from the Warcraft universe show off their prowess in card form!
---
Check This Out Next
---