YOOZOO Games, the leading mobile game developer known for its popular titles such as Game of Thrones: Winter is Coming or Infinity Kingdom, is excited to announce a new idle RPG game Idle Legions that now officially launches on App Store and Google Play in Southeast Asian countries.
Idle Legions is a 3D cartoon-styled tactical idle RPG in which players can collect anti-heroes from different factions and build their squads to battle challenging enemies. Set in a fantastical world inhabited by bandits, pirates, the uprising and other distinct creatures and clans, the game offers strategic gameplay combined with the increasingly popular idle RPG aspect of progressing the game even if you don't actively play.
From July 12th to 15th, players can sign up to claim the pre-registration rewards of 30 summoning crystals, 4 star gear sets and other in-game items. Additional summoning crystals will also be rewarded for early adopters at 7-day login. The game has language support in English, French, German, Spanish, Portugese, Russian, Thai and Indonesian.
Key features of Idle Legions include:
Fighting on the backdrop of a picturesque vertical world full of fantastical creatures
Collecting and upgrading heroes from 6 warring factions, each with their own distinctive visual identity
The ability for players to replace hero dialogue with their own recorded voiceover
Roguelike modes and quests that challenge players to progress through increasingly more difficult levels and enemies
Rich single-player experience, combined with multiplayer PvP modes and social aspects such as forming guilds or in-game player chat
Daily and weekly objectives that players can pursue through various ways, including idle RPG offline progression
As players progress through the game, they will be given the option to use heroes and troops from six individual factions in the world of Idle Legions: Bandits, Pirates, Heretics, Raiders, Cursed or the Uprisings. Each of these groups struggle for dominance in the world of Idle Legion and offer unique backstories, be it either the Uprisings' survival of the Automaton Wars and struggle to find their place in society, or the Heretics' quest to revere and rescue a mystical deity only known as Goddess.
For more information, visit the Gtarcade website or follow Idle Legions on Facebook and Discord.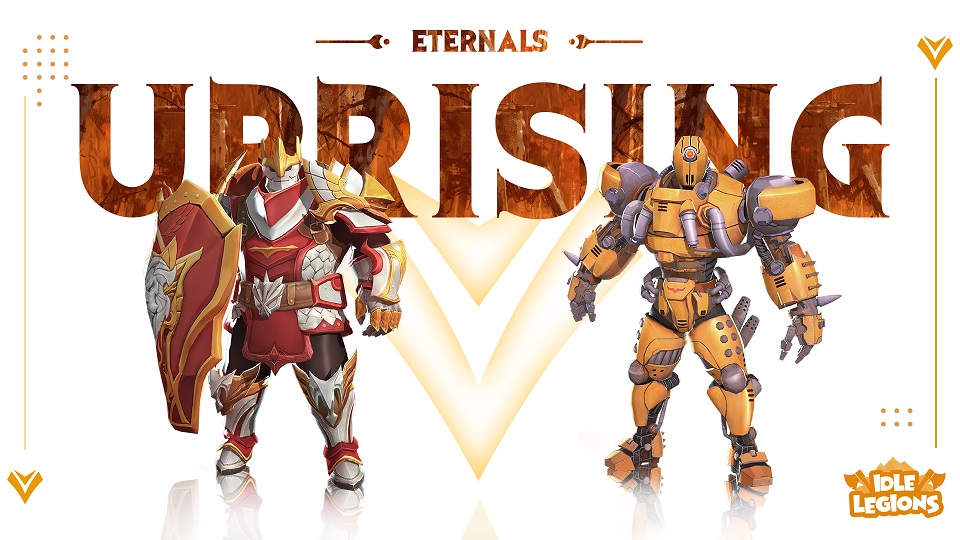 Idle Legions
Android, iOS
Idle Legions is a 3D Cartoon-style tactical AFK RPG. Collect anti-heroes from the fantasy rebellion and tactically build your squad. You decide who will be victorious in the coming wars: raiders, bandits, machines, heretics, pirates, or the cursed.
---
Check This Out Next
---