A new hero arc, Heirs of Light is arriving in Fire Emblem: Heroes! Watch the reveal trailer below!
4 New Heroes will join the pool, alongside a new story chapter called Gullinkambi. The 4 heroes are Shannan: Wielder of Astra, Altina: Luminous Rider, Ced: Hero on the Wind and Larceri: Keen-Kin.
Shannan's weapon is Balmung: Spd +3. If foe initiates combat or if foe's HP = 100% at start of combat, neutralizes penalties on unit and grants Atk/Spd/Def/Res+5 to unit during combat.
His special skill, Imperial Astra which boosts damage by 40% of units Spd. It is notably not an inheritable skill. He also has Steady Posture 3, Wrath 3 and Even Spd Wave 3.
Altina's weapon is Earthly Gáe Bolg: Def +3. In combat against an infantry, armored or cavalry foe, inflicts Atk/Def-5 on foe and neutralizes foe's bonuses to Atk/Def (from skills like Fortify, Rally, etc) during combat. She also has Reprisal, Sturdy Stance 2 and Brash Assault 3.
Ced's weapon is Winds of Silesse: Spd +3. If unit is not adjacent to an ally, grants Atk/Spd+6 to unit during combat. He also has Luna, Spd/Res Solo 3 and Pulse Smoke 3.
Larceri's weapon is Larcei's Edge: Accelerates Special trigger (CD count -1). At start of combat, if unit's Spd > foe's Spd or if foe's HP = 100%, grants Atk/Spd/Def/Res +4 to unit and neutralizes foe's bonuses during combat. She has Regnal Astra, Atk/Spd Solo 3, Repel 3 and Panic Smoke 3.
And that's everything about Heirs of Light. 4 new Heroes and a new Story Chapter will be coming soon! For a more in depth look at all the abilities, there's an image at the bottom that compiles all the abilities into one place.
Remember to check out the rest of our coverage for Fire Emblem Heroes on our website!
Starting Jan. 8, 11 PM PT, new Heroes from the #FireEmblem: Genealogy of the Holy War game will be available in the New Heroes: Heir of Light summoning event! The next Grand Hero Battle featuring Travant: King of Thracia will start Jan. 11, 11 PM PT. #FEHeroes pic.twitter.com/oaOX0eeiCg

— Fire Emblem Heroes (@FE_Heroes_EN) January 7, 2020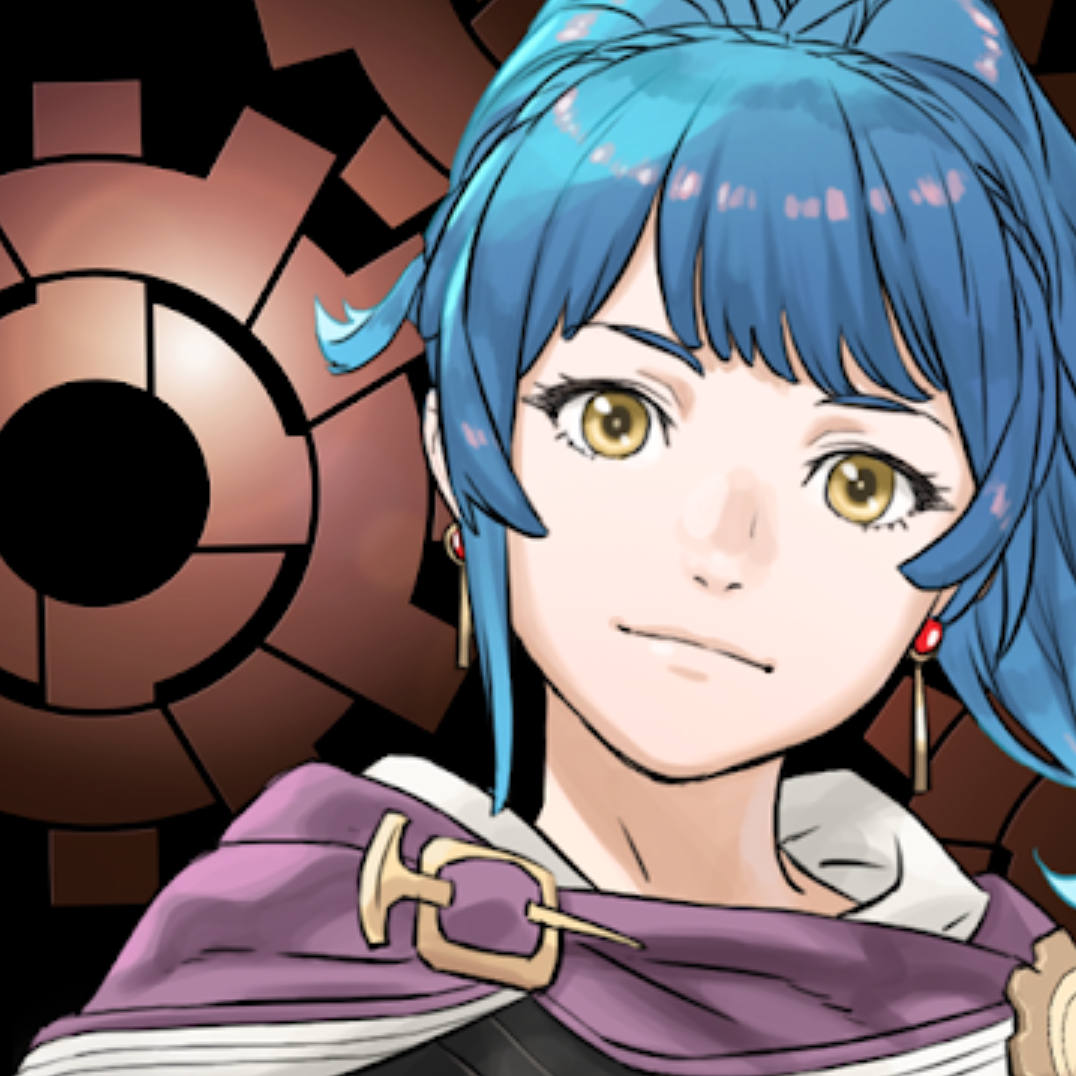 Fire Emblem Heroes
Android, iOS
Nintendo's hit strategy-RPG Fire Emblem series, which has been going strong for more than 25 years, continues its journey on smart devices. Fight battles customized for touch screens and on-the-go play. Summon characters from across the Fire Emblem universe. Develop your Heroes' skills, and take them to new heights. This is your adventure—a Fire Emblem that's like nothing you've seen before!