The Hearthstone Masters Tour will be growing in 2020! Last year saw three Masters Tours: Las Vegas, Seoul and Bucharest, organized by Blizzard. Thousands of players participated in Masters Qualifiers for a chance at attending these events. The Heartstone Esports team has announced that the number of Masters Tours in 2020 will be doubled!
All six Masters Tours in 2020 will have at least $250,000 in prizing. Crowdfunding initiatives are expected to further bolster the prize pool for each Masters Tour. Details about crowdfunding will be announced at a later time. The Masters events have yielded some of the most exciting Hearthstone esports moments, featuring both current top-tier players and up-and-comers battling it out.
Hearthstone Esports will team up with ESL and DreamHack as trusted vendors for the Hearthstone Masters Tour for the year. Presently, here is what's currently known about the 2020 seasons:
Masters Tour #1 – Arlington, Texas – 1/31/20 – 2/2/20

Qualifying Period: 10/3/19 – 11/24/19

Masters Tour #2 – Bali, Indonesia – 3/20/20 – 3/22/20

Qualifying Period: 12/12/19 – 1/26/20

Masters Tour #3 – Jönköping, Sweden – 6/12/20 – 6/14/20

Qualifying Period: 2/6/20 – 3/29/20

Masters Tour #4 – TBD Asia-Pacific Location (July/August)

Qualifying Period: 4/2/20– 5/24/20

Masters Tour #5 – Montreal, Canada – 9/11/20 – 9/13/20

Qualifying Period: 6/4/20 – 7/26/20

Masters Tour #6 – TBD Spain Location (November/December)

Qualifying Period: 8/6/20 – 9/27/20
Grandmasters returns in 2020 for two more epic seasons: first beginning April, and second in August. Each season will have eight weeks of play with a new structure. The first four weeks will rotate 16 players in each of the three regions (Americas, Europe, Asia-Pacific) to compete against each other and earning points based on placement. The points will then determine the divisions in each region.
Weeks five, six and seven will be round-robin play within the two divisions, similarly to previous Grandmasters seasons. Playoffs will be in week eight, where one player will qualify from each region for the World Championship at the end of the year.
Three players per region will be relegated at the end of Grandmasters Season 3, with the top three prize money earners from the first three Masters Tour of 2020 moving up to Grandmasters to replace them.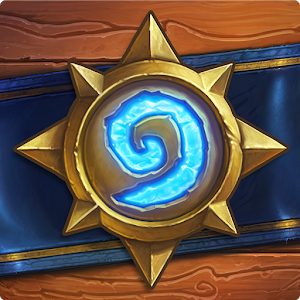 Hearthstone
Android, iOS, Microsoft Windows
The hit digital collectible card game from Blizzard Entertainment! All the colourful characters from the Warcraft universe show off their prowess in card form!