Besides the news of a PC release for Granblue Fantasy: Versus, the trailer for DLC character Narmaya has also been dropped! Check it out below:
As with her fellow DLC update character, Beelzebub, she will also be arriving on 3 March. Going by the trailer, she would also be receiving something similar to Beelzebub's prequel quest, so this is likely going to be standard for the rest of the DLC characters unless specified.
The Narmaya DLC will also come with a skin for her character in the main Granblue Fantasy game. She will also come with her own GBVS lobby avatar and respective profile icon. Her Granblue skin has been previewed, mirroring the moves she uses in the fighting game.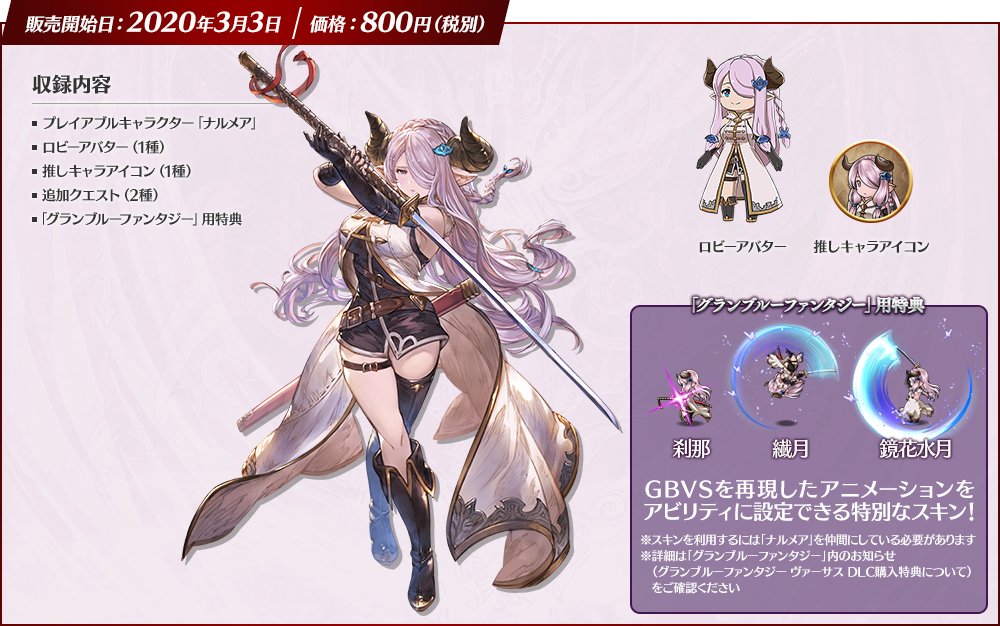 You can check out Narmaya's moves list on the official Japanese website. Granblue_EN has once again translated her moves list, minus any localizations for her skill set not taken from the original game. You can check out the Twitter thread of moves here. As advertised, Narmaya's move set involves stances, with her unique action being to swap between the two stances she has.
With the Granblue Fantasy: Versus Narmaya trailer out, it also teases the release of the next trailer on 8 March. This is expected to be the reveal of the fifth DLC character, as they were mentioned to be announced at Granblue's sixth anniversary stream, and we would expect the broadcast to happen on this date.