Genshin Impact conducts its usual livestream preview update, with the confirmation of version 2.0! Inazuma is finally open to travel to, whereupon Travelers will be receiving the ability to channel Electro, and challenge the Raiden Shogun herself. We get sneak peeks at the various upcoming characters, with Kamisato Ayaka (5-star Cyro Sword), Yoimiya (5-star Pyro Bow) and Sayu (4-star Anemo Claymore) headlining this update. The Japanese Twitter also revealed more characters, including:
Ayaka will be available first, followed by Yoimiya and Sayu.
Going by the previews, expect various Electro puzzles, of course, alongside the region specialties to gather up. New craftable 4-star weapons, 5-star weapons to be added to Event Wishes, new Artifact sets and new enemies will all be coming up.
Epitomized Path is a new system where you obtain Fate Points towards Weapons. If you don't get the weapon you want, these accumulated Fate Points can be used to obtain the weapon of your choice.
The overview of events are as follows:
Thunder Sojourn

4-star Electro Claymore, Beidou, will be obtainable from this event

Stage of Wonders

Theater Mechanicus returns

Phantom Flow
Ley Line Overflow
Lost Riches
The gardening system will also be coming. You'll be getting a new gadget where you'll get seeds as you gather up plants. You can use Realm Currency to buy plots of land to plant these seeds.
The Artifact Strongbox is a new craftable gadget where you can choose to obtain an Artifact after foddering three 5-star ones.
"The Shimmering Voyage" is a collection commemorating Version 1.0's OST, and will be spread across four discs containing 68 tracks.
That's all the juicy stuff for the Genshin Impact livestream preview for 2.0. Seeing how the game moved up a number with the introduction of a new region, we might be able to expect similar cases with regards to the next four regions.
Codes for this stream are:
AS6BQKLY9GLD
GBNA9J5H9Y4H
LS6T4L9ZZ7TH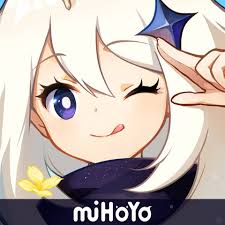 Genshin Impact
Android, iOS, PlayStation 4
Step into Teyvat, a vast world teeming with life and flowing with elemental energy. You and your sibling arrived here from another world. Separated by an unknown god, stripped of your powers, and cast into a deep slumber, you now awake to a world very different from when you first arrived.