Genshin Impact has proven once again being a runaway success, hitting the 1 billion earnings mark for mobile alone in under six months of release. The numbers via Sensor Tower have estimated $874 million in the first five months from the Apple App Store and Google Play Store, with player spending averaging around $160 million per month since December. As March ends, Genshin Impact's earnings stand at over $148 million, with Sensor Tower's report saying the game is on track to hit its best month since October raked in $233.7 million. If that wasn't already mind boggling, these numbers are strictly for mobile.
Rankings wise, Genshin is at a comfortable third place revenue earner on both iOS and Android stores behind PUBG Mobile and Honor of Kings in China. Outside of the country, it's top grossing instead, amassing over $129 million internationally over the past 30 days. The game is undisputedly the top RPG both in and out of China with these numbers.
Sensor Tower adds that Genshin's 1 billion mark earnings under six months beat out Pokemon Go (nine months) and Lineage M (10 months). Other noteworthy money making endeavours include incredible single day earnings:
Zhongli: $15.5 million
Albedo: $9.1 million
Ganyu: $14.8 million
Xiao: $15.1 million
Hu Tao: $12.9 million
Territories spending the most money are:
China: $302 million on iOS / 29.5% globally
Japan: $278.3 million on iOS / 27.2%
United States: $189 million on iOS / 18.5%
Most spending is done on iOS for China, at $615 million or 60% of revenue with Android trailing at $409.4 million or the remaining 40%. Outside of China, Android wins out at 56.7% to iOS' 43.3% spending.
The trend can only continue, as more characters and events get released, so congratulations to miHoYo!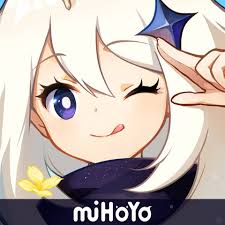 Genshin Impact
Android, iOS, PlayStation 4
Step into Teyvat, a vast world teeming with life and flowing with elemental energy. You and your sibling arrived here from another world. Separated by an unknown god, stripped of your powers, and cast into a deep slumber, you now awake to a world very different from when you first arrived.