Two Genshin Impact cosplayers took the internet by storm yesterday, after a video of their ice skating performance at Sunway Pyramid went viral online.
Raiden and Yae Miko goes Dance Skating from Genshin_Impact
Going by Yuriko Minami and Yana Chin, the two cosplayed Yae Miko and Raiden Shogun from Genshin Impact for their ice skating performance as part of Skate Asia 2022, a figure skating event held every year at Sunway Pyramid.
This wasn't just cosplay though, as the full routine revolved around the two characters as well, featuring music and dialogue from the game, and even using props of the characters' items.
We've reached out to the duo for further comment, and will update this article appropriately once they've given it.
A video of the performance caught traction on Reddit and Facebook, with many Malaysian fans surprised to see their favorite Genshin Impact players skating in the shopping mall.
"Wow that was pretty amazing!! Just waiting for the live action Genshin movie now", writes one redditor, HotChoc64.
It's no secret that Genshin Impact is huge in Malaysia- you can spot people cosplaying various characters at conventions, and Hoyoverse in turn has responded by hosting events as well as localized advertisements in the country, too.
Turning character stories from the game into a skate program is no easy task- and clearly the mark of very passionate fans of both ice skating and Genshin Impact.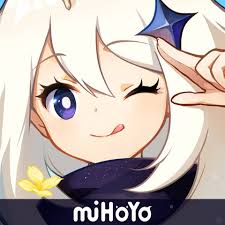 Genshin Impact
Android, iOS, PlayStation 4
Step into Teyvat, a vast world teeming with life and flowing with elemental energy. You and your sibling arrived here from another world. Separated by an unknown god, stripped of your powers, and cast into a deep slumber, you now awake to a world very different from when you first arrived.