The upcoming Epic War: Thrones is offering a welfare campaign to players who form an alliance in advance of its open beta beginning 31 March. The massive multiplayer strategy game, made in Unreal Engine 4, intends to bring PC level experiences to mobile, especially for simulation game fans.
Interested alliance leaders and members should head over to the Epic War: Thrones page to get themselves a gift bag during the open beta, as well as a secret gift code HERE.
Experience being a dominant leader in chaotic times and forge unbreakable alliances in the game. Besides its ingenious simulation mechanics, you can also be a part of history in the Three Kingdoms period. Be the lord your troops need to conquer lands, assign generals to occupy enemy spaces, upgrade your units' skills and crush your enemy's alliances.
Epic War: Thrones has achieved the 300,000 pre-registrations milestone in Southeast Asia, achieving all goals to receive all current milestone rewards, which include:
Free Capital Skin
300 x Skill Points
100 x Bead
4-star Hulao Pass
48,000 x Copper
5-star General Jiang Wei
With the gifts from Archosaur Games, sally forth to conquer the lands! Will you be the one who comes out on top?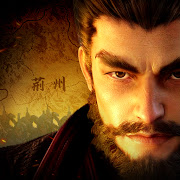 Epic War: Thrones
Android
Epic War: Thrones is a massive multiplayer strategy game by Archosaur Games. Made by Unreal Engine 4, Epic War: Thrones brings PC level experiences to mobile. You can play as a lord to lead troops conquering nameless land. You can combine high-level generals to occupy bases of enemies, upgrade general's skills, even destroy enemy's alliance. Only one alliance has chance to occupy the core area and win the highest reputation as the winners! My lord, whether you are a wise and virtuous leader or a brutal conqueror of the world, all military generals will be obeying you unconditionally, and this could help you to be the dominating figure in our chaotic time. Fight with followers, feel the high freedom strategic layout!