Via the Arknights Korea Twitter account, the event schedule for the Children of Ursus event is now available.
There will be seven event stages with their accompanying challenge modes. Obtain the event currency for a variety of items, including the 5-star Caster Operator, Absinthe, and her tokens. For those who do not have Istina yet, Absinthe's Elite 2 base skill will boost the appearance rates of the ever elusive Clue 4. To begin the event, you will need to have cleared Operation 1-10.
Following that will be the Snowfall banner, featuring the following Operators on rate up:
6-star Sniper Poca (pronounced Rosa)
5-star Caster Leonhardt, 5-star Supporter Istina
4-star Supporter Podenco
The Rhodes Kitchen Collection will go on sale. Outfits with this series are: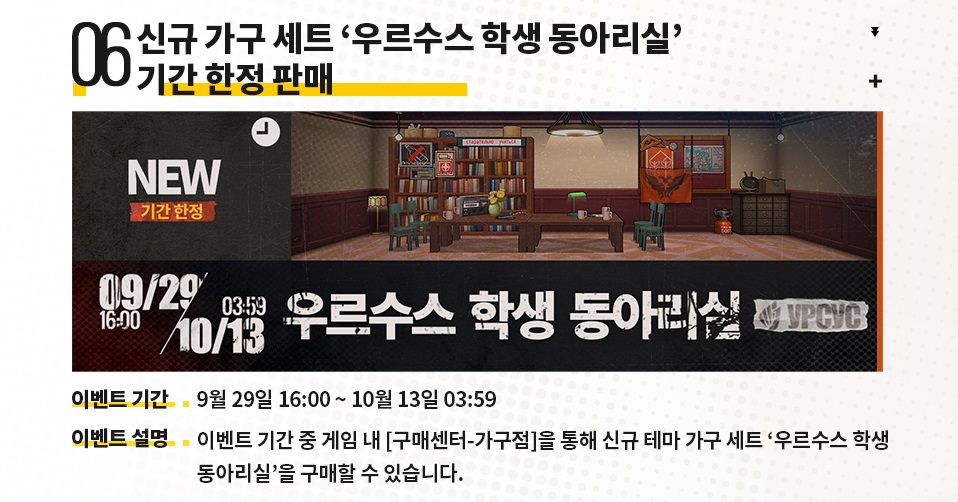 The latest furniture set is the Ursus Student Clubroom. It costs 5925 furniture parts / 33 OP for 4800 Ambience.
Last but not least is the next Standard Headhunting banner, featuring the following Operators on rate up:
6-star Caster Eyjafjalla, 6-star Supporter Magallan
5-star Medic Warfarin, 5-star Specialist FEater, 5-star Defender Croissant
Eyjafjalla and FEater are expected to be the redeemable Operators via Distinctions. For those who want to replace Amiya or want to get an all-round excellent Caster, be sure to have 180 Distinctions to redeem your cute kouhai.
The event update will come with new functions: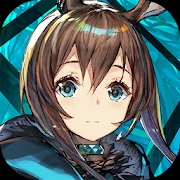 Arknights Global
Android, iOS
Take on the role of a key member of Rhodes Island, a pharmaceutical company that fights both a deadly infection and the unrest it leaves in its wake. Together with your leader Amiya, you'll recruit Operators, train them, then assign them to various operations to protect the innocent and resist those who would thrust the world into turmoil. Your tactics will determine the future of Rhodes Island. Fight for the Dawn!