Tired of all the Fate characters in Melty Blood Type Lumina? Well, the new boss rush hints that a previous Tsukihime/Melty Blood character might be making their return.
The new boss rush ends with Neco Arc encountering a rather familiar silhouette.
Spoilers for the new Melty Blood Type Lumina Boss Rush Mode:
From the ending of Type Lumina's fourth boss rush.#MeltyBlood #MBTL pic.twitter.com/MGxWsoGpgB

— Ryan (@Freechirpman) December 15, 2022

This character is pretty blatantly Len, a succubus that takes the form of either a little girl or a black cat. She often appears working for Arcueid and Shiki throughout the original series. 
Len makes a small cameo in the original Tsukihime but is only properly introduced in its pseudo-sequel fan disk, Kagetsu Tohya. After Shiki gets hit by a car and is comatosed, Len enters his dreams in an attempt to keep him alive and wake him up. By the end of the VN, Shiki escapes his dreams and makes a pact with Len to stop her from dying since she used up her magical energy to rescue him.
She would go on to be a regular playable character in several previous Melty Blood games. She even got an evil clone named White Len who appears as a separate character.
Additionally, Len isn't the first Melty Blood veteran to make a boss rush cameo either as a character hinted to be Shiki Nanaya appeared in the previous boss rush starring Noel. 
Will we see these two rejoin the roster? We'll have to wait and see for now.
Melty Blood Type Lumina is available for PS4, Nintendo Switch, Xbox One, and PC via Steam.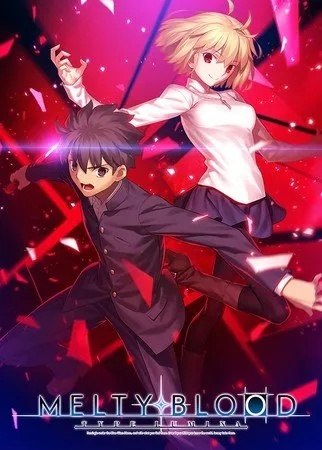 Melty Blood Type Lumina
Nintendo Switch, PlayStation 4, Steam, Xbox One
Explore an all-new MELTY BLOOD world from scenario writer Kinoko Nasu, based on the events of Tsukihime -A piece of blue glass moon-. Unique story events for each character give each playthrough its own feel, adding to the overall experience. Visuals have been updated with HD graphics, and include animation sequences by A-1 Pictures for special attacks. Dialog is fully voiced and will change depending on which characters are brought into battle, giving more insight into the characters' interpersonal relationships.
---
Check This Out Next
---