The Fate/Grand Order servants Edmond Dantes, The Count of Monte Cristo, and Ushiwakamaru have been announced as the latest characters to appear in the Tsukihime fighting game spin-off, Melty Blood Type Lumina.
You can watch the trailers for Dantes and Ushiwakamaru in Melty Blood below:
"[The Count of Monte Cristo] His battle style branches into a variety of attacks that put pressure on opponents with a powerful rush that leaves no room for escape".
"[Ushiwakamaru] speedy fighter who races freely across the field to take opponents by surprise".
Both new characters will be released as free DLC on December 15th, alongside new a stage and story mode for each of them.
From what we've seen, the fanbase has been pretty divided about these two being added to the game. On one hand, a lot of people think they're cool and point out that Dantes is actually the person who killed Tsukihime villain Roa in the Fate timeline.
On the other hand, this makes four characters in Type Lumina from the Fate Series, three of whom are from Fate/Grand Order. These three also make up 3/4 of the new characters added in season 2 of Melty Blood. With Tsukihime being overshadowed by F/GO for over a decade, it can be a little bitter to see so many Chaldea Servants in the game, especially when so many fan-favorite characters like Sion, Nero Chaos, and Satusuki have yet to return.
Except those characters are pretty well known in Street fighter. Ushiwaka and Dantes (more so Ushiwaka) are practically nobodies. Archer and Gil would've been better Fate reps

— Ramses (@RmsesAguilar) December 11, 2022
I'm glad for people who will play them. I think I'll stick with MBAACC personally as there are many classic Melty characters I want to play that aren't in the new game.

— heavens_feel (@heavens_feel) December 11, 2022
Ok, but when will we actually get Tsukihime characters tho

— Krame @ Type Lumina (@Kekesupremacy) December 11, 2022
Melty Blood: Type Lumina is available for Switch, PS4, and PC via Steam.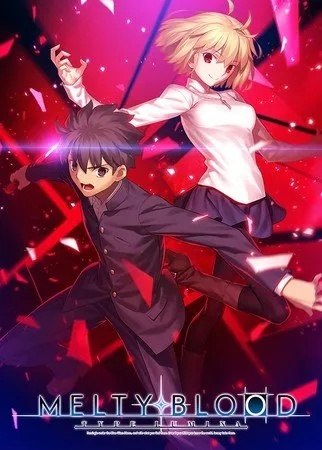 Melty Blood Type Lumina
Nintendo Switch, PlayStation 4, Steam, Xbox One
Explore an all-new MELTY BLOOD world from scenario writer Kinoko Nasu, based on the events of Tsukihime -A piece of blue glass moon-. Unique story events for each character give each playthrough its own feel, adding to the overall experience. Visuals have been updated with HD graphics, and include animation sequences by A-1 Pictures for special attacks. Dialog is fully voiced and will change depending on which characters are brought into battle, giving more insight into the characters' interpersonal relationships.
---
Check This Out Next
---