Netease Games' highly popular Onmyoji game is celebrating the 3.5 anniversary of its global launch, and as such, will accompany it with the typical fanfare. The official Facebook page has listed a few of the upcoming events post maintenance on 23 June:
SSR Asura Summoning Event
Moon Amulet at 520th Summon
Daily First Free Summon
Anniversary Special Login Bonus
There's a pre-registration event prior to the Onmyoji version update going live for the 3.5 anniversary, which you can check out on the official website. At 300,000 pre-registrations, players will be getting gifts including:
2 x Mystery Amulet
Soul Drop Bonus
150 x AP
35 x Sakuramochi
25,000 x Coins
A roulette could get you the new SSR Shikigami Asura, EXP Daruma, Skill Daruma Shards, Jade and even a iPhone 12! Additionally, an invite event could put you in the running to get USD 2,000, a Nintendo Switch and Selectable SSRs in the Double Jackpot pool. Inviting five friends total will get you all the stage rewards, while you become eligible for the Double Jackpot at 2 or more friend invitations.
In the general Onmyoji verse, there's much more yet to come, least of all Onmyoji: The World, an apparent sequel to the base game coming soon.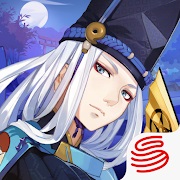 Onmyoji
Android, iOS
In a time when demons and humans coexisted… Evil spirits from the underworld have begun a quest for power, strength, and dominance. The balance between the two worlds is now in jeopardy. Fortunately, there's a group of gifted humans who can read the stars and draw amulets. They have the power to connect the two worlds, and even tame the spirits. They are willing to lay everything on the line to maintain peace and order between the two worlds. They are known as Onmyoji. The gate to this magical world of spirits and beauty will now open for you…