Noah's Heart is Archosaur Games' new MMORPG, presently in a testing period until 27 December 2021. Its touted features are "a seamless world", "select and switching weapons based on your playstyle", and "diverse occupations". All that aside, what is it actually like?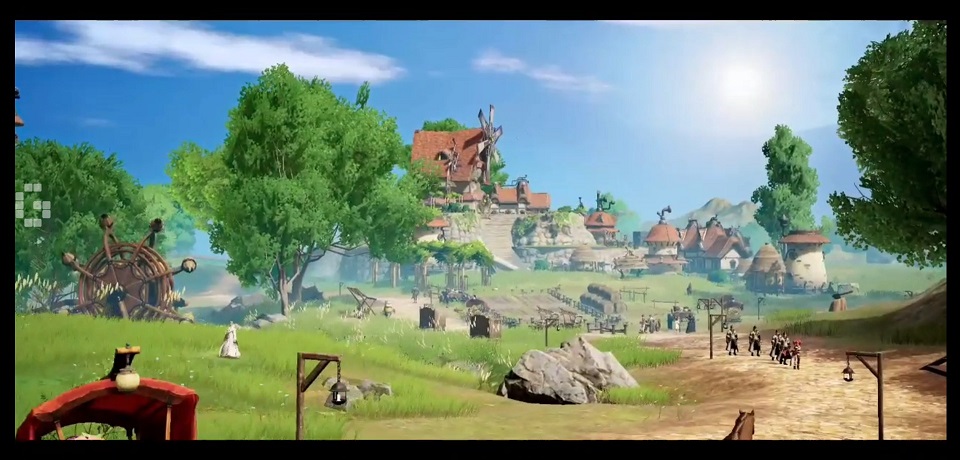 OPTIONS
There are a LOT of settings you can try tweaking. For reference, I'm playing on a Poco X3 NFC.
VIDEO
Picture and Frame Rate

Image Quality: Smooth / Common / HD / Ultra HD / Movie / Customize
Smart Adaptive: ON / OFF
FPS: 30 / 45 / 60

Number of Models

Sliders for number of Characters / NPCs / Monsters

Precision

Resolution: Low / Medium / High / Highest / Extreme
OPERATIONS
Camera Settings

Role Playing / Action Adventure / Custom

Lens Distance
Speed
Play Phantom CG / Phantom Ultimate CG
ACCESSIBILITY MODE (!)

Auto adjusting cameras for skills / pitch angle / early warning / lock on
Quick combo casts, horizontal movement, fixed joystick, grapple aim assist, tap to lock on
Targetting priority, skill response mode, jetpack use
There's other toggles and sliders for a number of display aspects for teammates and the like, but you can get the general idea. It's quite surprising to see all these in a mobile game, and considering its ambitious scope, I can appreciate the availability.
PRESENTATION
There's A LOT of customization options, which I'm pretty sure are imported from their previous title, Dragon Raja. Just look at the examples! That chart thing you can drag it around to get your chosen base body. Looks like if you're really happy with the character or just like someone else's base, you can import / export data too.
I understand why they're doing this "realistic" style considering what they did before, and it sets them apart from being immediately dubbed a Genshin "clone". Granted, Genshin doesn't "own" the anime-esque style, but such comparisons are basically inescapable now. The style makes the switch between the sprite art and the models all the more jarring, personally.
Graphics wise, they're aren't that bad. There's a lot of clipping which I assume they will fix later on. The menus are clean enough, just that there's A LOT of things to juggle, nested away in however many tabs.
STORY
I suppose not everything's finalized right now, but you start off as an amnesiac seemingly floating in some cyberspace before dropping into the world. Ave is maybe some AI companion who gives you a totally-not-a-Shiekah-Slate that will unlock more functions as you level up and explore.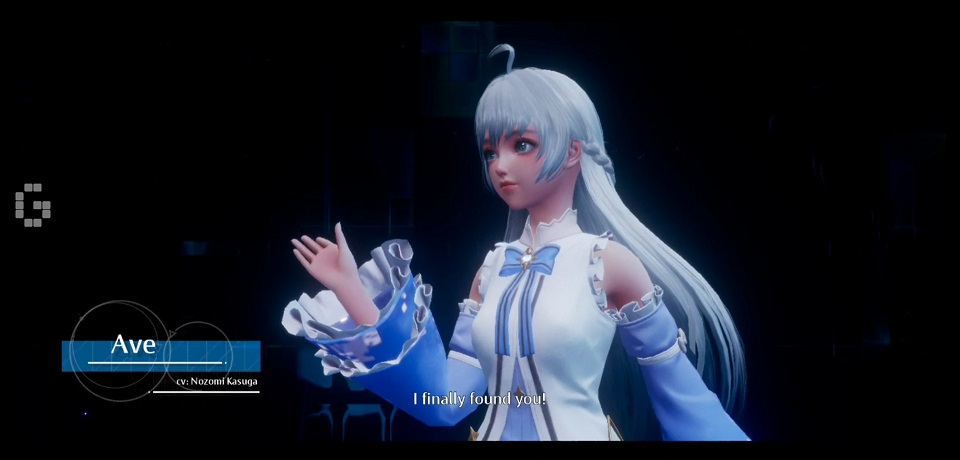 The cutscenes are not entirely voiced even as the voice actors are credited in their introduction, but it's a beta test so that's nothing to pick at now. There are both Chinese and Japanese tracks. Twice within 20 minutes I find Mysterious Lady Who Jumps In To Help Me, one of whom introduces herself shortly after, and there's some bad guys monologuing? The transition is not great, which I need to point out now.
When the narrative is fully implemented, I'll give it another shot.
GAMEPLAY
Basic controls are simple: move around with the virtual joystick, and tap away on the screen to attack or interact with things. There's stamina, which you'd probably use mostly for dodging to start to move out of the way of telegraphed attacks. There doesn't appear to be invincibility frames on dodge, though. If you need to review any of the game's systems, the in-game Wiki is there to help.
Mobility seems like a really big thing in Noah's Heart: you get access to a jetpack pretty early on, which can help you glide to a gradual landing. There's a grappling hook which is also usable in combat, the latter function enabling you to find weak points for a boss. There's points you can use a vehicle in, and that's not forgetting the horse, and the taste of an "airship". The jump button also gets fairly quickly upgraded into a double jump.
When I remember this is supposed to be an MMORPG instead of a mostly single-player game with online elements – cough cough Genshin – all these inclusions make sense.
You can automatically navigate to quests, me hopping on the horse for a 50 meter run. From there, it's either open world or instanced combat areas, then I mash that button and don't die, maybe. You need stamina to start certain encounters, which… fine, I guess.
Phantoms are obtainable characters you can add to your "party" so to speak. "Possessing" them will grant you access to their skills and their ultimate ability, so you don't technically have a class. Possessing different Phantoms also provide different stats depending on which one you choose. Phantoms don't appear to level up automatically, and their max level will only go up to your current player level. They have their stories, voice lines, and you can raise their affection, as is usually the case. Upgrading them requires multiple duplicates because shard system, so yeah, no thanks.
There's the usual skill trees and equipment, which by default will be levelled up automatically to whatever parameters that's been set. Besides your primary weapon, you get a ranged off-hand one, reducing your reliance on Phantoms or teammates. I assume if you picked the bow to start, you can get a melee weapon.
About other mechanics:
Titles that give minor stat boosts
EXP bonus if below server level, max level cannot exceed server level
Social bonuses through Popularity mechanic
Fame currency
And a LOT of stats…
GACHA
2700 premium currency is required for a 10-pull. The more you pull, you can get additional rewards. The Wish List system only becomes active after 100 (!) summons, which lets you set one SSR of choice, and 3 SR. The 2.5% SSR rate is… not great but alright.
Their names seem inspired by famous people or well known fictional characters, so that's something…
CLOSING THOUGHTS
I don't think I have the time for an MMORPG, so I don't see myself getting too absorbed in Noah's Heart. However, there are a lot of interesting mechanics and min-maxing that I can see happening should you decide to invest your time.
If you enjoyed Dragon Raja, it seems pretty likely you'd like Noah's Heart too. Just be sure to have 10GB or so for it.
---
Check This Out Next
---