Honkai Impact 3rd brings to you Elysia True Herrescher Custom Bluetooth Earphones, now available for pre-order with custom voice lines for you to hear.
You can pre-order the earphones for the price of 499 Yuan (RM 323).
Previously, the Elysia Earphones was only obtainable through a merch raffle in the Dreamy Euphony Theme Event in Honkai Impact 3rd but now you can get the chance to own one and hear Elysia forever.
The Elysia Bluetooth Earphones comes with the following features:
35dB ANC Active Noise Reduction
22dB ENC Call Noise Reduction
10mm Composite Diaphragm Moving Coil
50ms Low Latency
Bluetooth 5.3 Quick Connection
Dual Device Smart Connection
34 Hours long Battery Life
Purchasing the Elysia Bluetooth Earphone will include the following in the bundle:
Customized Charging Case
Customized Bluetooth Headset
Herrescher of Human: Ego Metal Pendant
Custom PU Earphone Bag
Data Cable USB A to Type C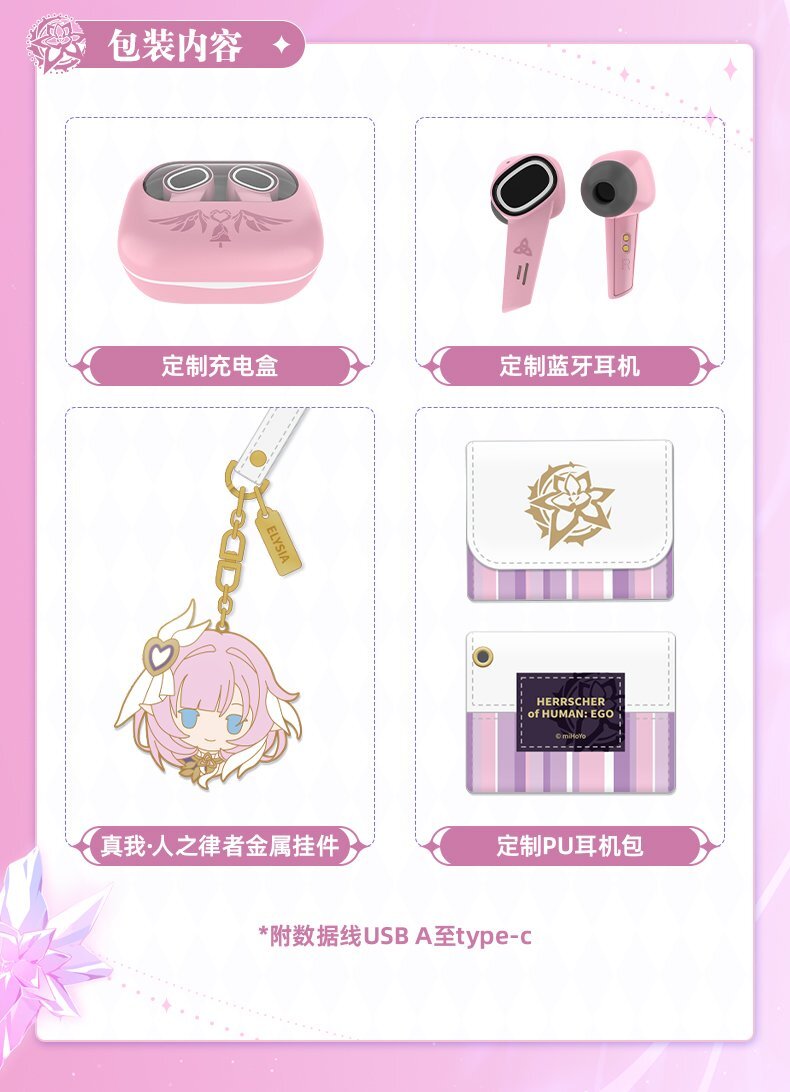 You can also hear Elysia talking to you directly through the earphones with custom voice lines and prompts such as:
[Do you miss me?]
[Dance with me.]
[I might cry?]
[Begin with me, End with me.]
You can pre-order the Elysia True Herrescher Custom Bluetooth Earphones through tmall for 499 Yuan (RM 323) with its expected shipping date to be on late December based on the product information at tmall.
While you are browsing for Elysia, you can also check out the scale figure featuring her in her maid outfit to add into your collection.
---
Check This Out Next
---