Far Cry 6 has probably broken the goofy meter with its new Cockfighting minigame, which looks suspiciously familiar to Tekken. It's an optional minigame, where you'll have to bet your Pesos against an NPC and fight your way up the ladder to unlock more difficulties.
If you're familiar with fighting games, you should have no trouble cockfighting in Far Cry 6- but if you're not used to this, here's a handy guide to the basics of whipping your Cock out and making some money.
To get to the cockfighting, you'll have to talk to Ivan on the Montero farm. You can't miss him, since he's literally yelling about the virtues of cockfighting and is next to another NPC with a cockfighting-adjacent subquest.
Getting Roosters
First off is the character select. Thankfully the Roosters are all just cosmetically different from each other. Roosters are spread out across the map, and each time you unlock one you'll get another slot in the character roster.
You'll get your first rooster right next to the arena, so you'll have no problem accessing the minigame.
The Basics Of Cockfighting In Far Cry 6
The first thing you'll need to understand is that the moves in the game have a long recovery- that means you'll want to avoid mashing on harder difficulties, since one wrong move is going to get you eating a feathered combo.
Unlike fighting games, there's no blocking to be had here. Instead, you'll need to use the sidesteps, with each move
You have three options: a Short attack, a far attack and a jumping attack. Each of these moves have their own properties, like below
Short Attack
As the name implies, this attack has incredibly short range, but a faster recovery. This can combo into itself, however after the second hit your opponent will be knocked back too far to get a third hit in, so be careful not to get too used to mashing it for a hit. It's best countered by anything that isn't hitting an attack button, so sidestep in either direction and you'll be safe.
Considering whiffing attacks build Rage meter, consider spamming this when you've put distance between you and your opponent if you want to build meter.
Far Attack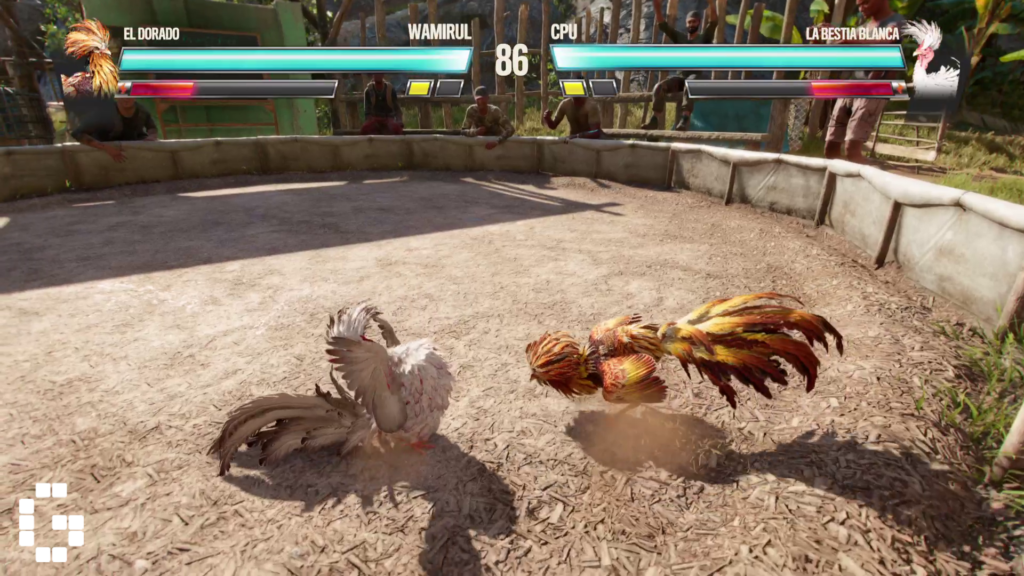 This attack has a long wind up and long range, and is great if you can space out your opponents properly. Unfortunately it loses to most buttons thanks to its long startup, so you want to only use it when there's distance between you and the CPU.
Do note that while it's tempting to use the Far Attack after the two-hit Short combo, the wind up is too long to properly combo.
Don't try to backstep the Far Attack, however, since the range is far enough that it will catch you anyways. You'll want to sidestep it since it has no tracking.
Jump Attacks
This has a much shorter range than a far attack, but also has a better startup. The Jump Attack has your rooster float in the air before jumping down. It's fast enough that after your rooster gets knocked down, you can hit it on wake up to catch the CPU off guard.
While not much, the float gives the Jump Attack some tracking, so you'll need to time your sidestep if you want to dodge left or right or else you'll eat the footdive. If not, you can backstep far enough that the jump attack won't catch you.
Gallo Super
This is the game's supers,  built by building up your rage meter. Its movement is like the jump attack, and doesn't have as long a range as you'd think. You want to use yours as a punish for your opponent's attacks.
It does a sizable chunk of damage, so you'll want to use it to either catch up on a life lead or double down to get you your win.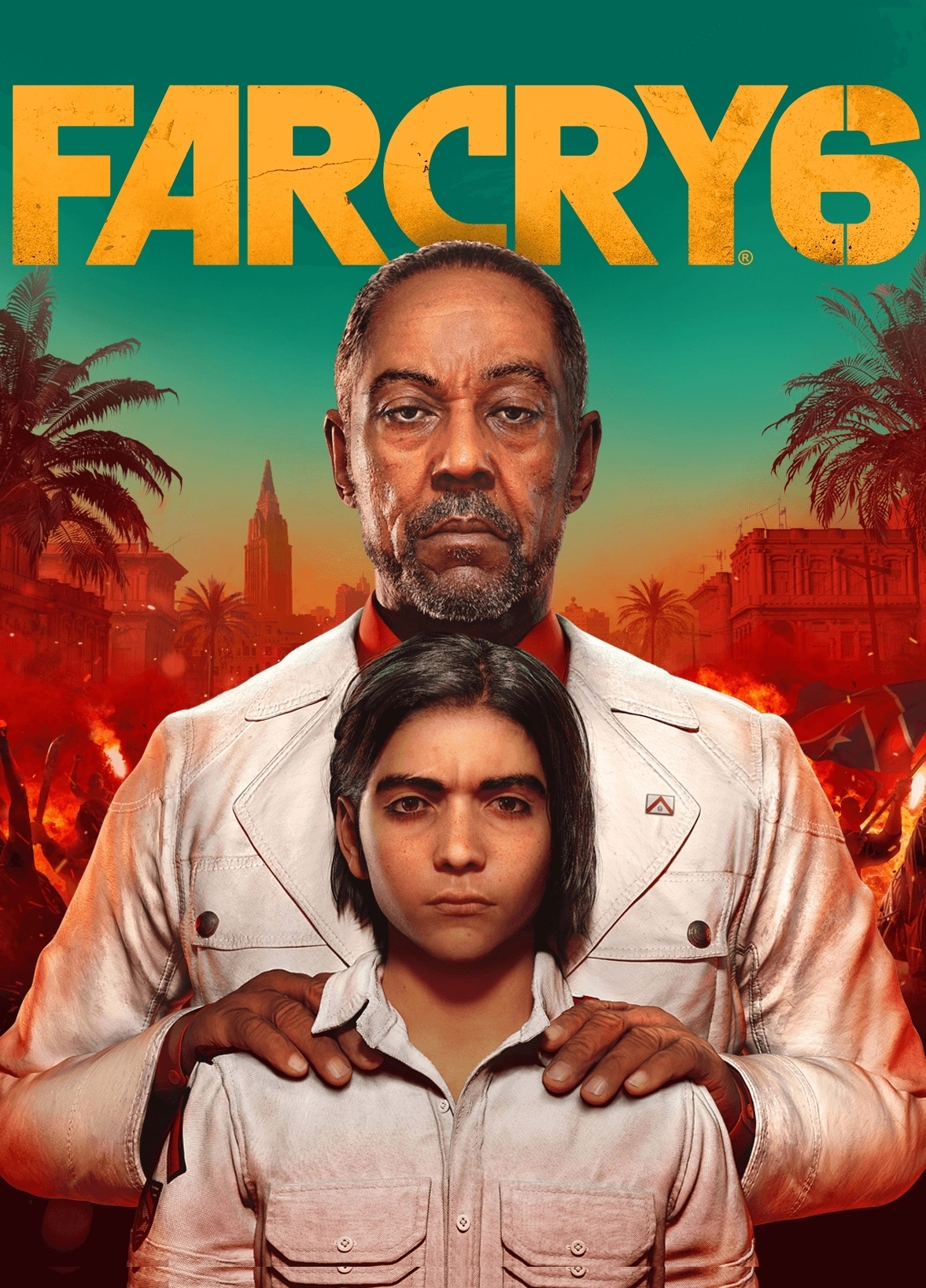 Far Cry 6
Microsoft Windows, PlayStation 4, PlayStation 5, Xbox One, Xbox Series X|S
Welcome to Yara, a tropical paradise frozen in time. Far Cry 6 immerses players into the adrenaline-filled world of a modern-day guerrilla revolution. Join the revolution and push back against the oppressive regime of dictator Antón Castillo and his teenage son Diego, brought to life by Hollywood stars Giancarlo Esposito (The Mandalorian, Breaking Bad) and Anthony Gonzalez (Coco). Playing as Dani Rojas, immerse yourself in the journey of a military dropout turned guerrilla revolutionary. To even the odds against Antón's military, you'll have to adopt the Resolver philosophy, employing an arsenal of unique and surprising new weapons, vehicles and animal companions to ignite a revolutionary movement that will burn the tyrannical regime to the ground