Back when I was in school, Gamer's Hideout was almost an intimidating presence- as someone without as much gaming experience (strict parents, you know how it is), it was a portal to another world with shelves lined with games. Their most distinct feature though, was a couch with games you could just walk in and try.
Considering I was probably half the age of the store regulars, I'd never had the courage to actually go further in the store. Now, more than a decade later, Gamer's Hideout is one of few major game retailers in the Klang Valley.
Operating in major shopping malls like One Utama and Mid Valley, the brand also just concluded their Mystartr campaign, which saw them raise over RM600,000 from investors, alongside a government match for a total of almost RM800,000 for the game retailer.
We caught up with Gamer's Hideout CEO Eddy Yap and managed to interview him about the success of the campaign, as well as his own reflections on being there from the formative years of the games scene in Malaysia.
Funding Secured
According to Eddy, the whole fundraising experience brought one more benefit with it- the ability to tell the story of Gamer's Hideout to a wider audience of people.
"I think this is a great experience because this is the 1st time that as a founder, and also as a business owner, we get to go out, tell our story, and really have a graph of like how much people understand [the games industry]", Eddy says.
"It's nothing too evil but there are some people who still misunderstand us. Some may not understand gaming as a whole, because some people think, 'are you making games, are you selling games, are you doing mobile games?' . So there are misunderstandings, and it's great for us to go out first to have a better understanding of who they are, who are our investors, who are our demographic, and how much understanding of the gaming industry there is in the public eye", he adds.
As he explained this, it became clear that the more social aspect of raising funds was almost important as securing the capital itself:
"So for now I do get a lot of insight on how we can run a better restructure to our company also how we represent ourselves in the coming years. So it's definitely not just a great experience raising the funds on the side but a great experience in terms of talking to people generally in gaming industry", he says.
Of course, this so-called chat with the customers isn't just to see how the kids are doing- Gamer's Hideout is a business, after all, and Eddy wants to know how to better serve the store's clientele.
Getting Listed For A Big Payday
That being said, the ultimate goal of looking for investors is, well, to find investors. To that end, Eddy says he's hoping for partners that are along for the greater ride, not just a pump-and-dump.
"So I think by listening to that statement that you're looking for [a] payday is that you're not looking for a small return year on year with interest or dividends", Eddy says. "But at the end of the day we want to get to our vision, we want to get listed. That is where the exit is, that's the big payday".
"It feels like the industry has the capability. It feels like all the big developer companies in gaming are already listed, and the publishers, and even the people who make peripherals and hardware, they're all already listed".
"So I believe there's a lot of room in this industry, it's just who's going to be the one to reach that", he says pensively. "We still feel very confident that we are trying to do that. I believe that to whoever invested in us, I wanna say thank you. And we definitely believe that if we're able to deliver that vision, people will definitely get a good payday".
Giving Customers An Experience
A huge chunk of the plan revolves around what Eddy describes as the Omnichannel- rather than treating Gamer's Hideout as two stores, one online and one physical, he says the Omnichannel is more about combining them into one interconnected experience.
"The reason is because we humans are actually social animals, we tend to go out to experience stuff", Eddy says. "I think experiencing things in gaming is a big part of it, you can actually go out to literally try the mouse or headset or keyboard, you'll see if it's up to your liking or not, and online you can't do that".
"You can't do the real time product comparison, either. You can only compare pictures, features and text, but the experience is very limited", Eddy continues. "But this is not something that we just want to do, I think expanding the store is still very important, so with these major funds we can do our mission which is to strengthen our physical outlet and strengthen our online by integrating them into each other".
While it sounds like a lot of buzzwords, Eddy actually painted a pretty neat picture of how it works. By treating the store almost like a mini-showroom, customers can come and actually see or interact with the products they want. Imagine, say, if you wanted to get your younger sibling a gaming mouse, and you hit the store. It's great, but you're not sure if it's the same one they already have. So rather than buy it now, you head home to check first.
Once you're home and verify they don't have the mouse, you can just order it online- you're not playing the game of "Trust the Shopee Seller" because you're making that purchase with the knowledge that you've already seen the product in realspace- that's what the OmniChannel is supposed to be.
"The experience actually complements each other- some people said this is a separate identity, but I think it is a joint [experience], that's why it's called Omnichannel. So definitely there is a big part of how we want to utilize the fund", Eddy explains.
Bringing In More Products
Speaking of gaming mice, Eddy says part of the money raised would also go into improving the product selection at Gamer's Hideout. Anyone who's been to a brick-and-mortar game store knows that it's about so much more than buying the next copy of FIFA- the machines you run your games on need accessories, from spare controllers to new keyboards designed with games like Valorant in mind.
"I think the Malaysia market was still underserved in terms of product range", Eddy says. "So if you think about it right now, most of the gaming products are international brands [That are] still quite pricey".
He describes that items like gaming mice can be quite pricey- and while you're paying for quality, there also needs to be a lower barrier to entry for the gamer on a budget.
"We want to bring gaming to the masses because gaming right now is still relatively a luxury product: expensive gear, expensive games", Eddy says. "And we really want to bring the prices down and then to serve a lot of people, and then we can go outskirts".
Bringing in more products also adds one more boon to Gamer's Hideout in that it furthers their goal of being a one-stop game store. According to Eddy, this is something that the local scene definitely needs.
"Most of the game stores, stores that sell gaming products, they are very categorized", Eddy explains. "So console [stores], console [peripherals]. If you go to like PC stuff or PC gaming, you will go to IT store, All IT etc. But there is never have a store that actually has both and complements each other, so this is what we're doing right now".
A Space For Mobile Gamers
Eddy says it's about more than PC and Console- mobile gamers need a place to buy their stuff too. Eddy's answer to this, of course, is Gamer's Hideout.
"There's hardly any store that actually caters to that group of customers to increase their gaming experience", he explains. "That's why we are exploring this space as well, because we think mobile gamers pretty make up much half of the gaming market. I think it's a huge opportunity for us as a business and also it's a huge population to serve to increase that gaming experience".
"So actually,  we are exploring bringing in a series of products to actually cater to those customers, but not many. [Not just] Because it is a viable business, but also because we want to fill space for the mobile gamers that no one serves", he adds.
Of course, this isn't just blue-sky thinking. Eddy says they've already started the plan to bring more products for mobile gamers.
"So recently we've actually been in talk with one of the brands called MGC", Eddy says. "We are very very focused on what I said just now, it is purely on mobile gaming accessories because it's not that there is no market, it's that no one goes to serve it".
" I think this is the first brand that we bring in. We'll have thumb grips, sleeves, enhancements in terms of casing, controllers etc.", Eddy explains.
He also talked about one more product that mobile gamers might be interested in- a pair of headphones with a built-in microphone.
"Most of the gamers play with their standard microphones but there are a lot of the compatibility issues. They able to hear the voice but they unable to talk, so new products are actually able to come in to resolve the problem", he elaborates. "It should work just as with console gaming or PC gaming. You can hear it, you can listen to the in-game voice , and you also can communicate with your teams".
Educating The Public Through Experience
Eddy also shared his experience back in the early days of Gamer's Hideout. Back then, games retail was a lot more of a gray-to-downright-illegal business, with many other retailers having the infamous binder of don't-ask-don't-tell authenticity games. Prior to the PS3/Xbox 360 generation, the idea of original games was a luxury rather than the norm. Part of the push for more original games in the market was the multiplayer game craze of that generation- where even immersive sims like Bioshock 2 suddenly found themselves having multiplayer modes tacked on.
"[That generation] started promoting those features, right?", Eddy says. "People play games online, socially, competitively and that changed a whole social [dynamic] in terms of how gaming is involved with this Internet life. So, the effort that we do has to align with the benefit. We tell [customers]: 'You can play pirated games, but you cant have all these great features'. Which is play online, social with friends, play together and there's a lot features".
While that's easy to say in hindsight, Eddy admits that bucking the trend did fill him with anxiety at first.
"Early day we definitely had a lot of self-doubt, are we really moving in the right track? Because a lot of people are doing the folder thing, and we just sell original games. People come in the store ask 'where is the folder' and we said 'we don't have the folder' . Because they thought they will come out take out from the counter right? So, we said, 'We don't have the folder, we sell original games. Maybe you want to try it' ".
Rather than make a self-righteous MySpace post about it though, he says the first job for Gamer's Hideout was teaching gamers that there was value in actually buying original games at all.
"So, we welcomed them to come in, sat them down and said, 'this is a thing you can play'. We were very good at [promoting] Xbox 360 because it was the one that built online infrastructure quite well in the early days of console or online gaming", he says.
"So, we definitely made the effort to set up the shop to allow the customers to play it. From that experience, they would feel 'Wow, how much is this experience gonna cost me?' And from there, we tried slowly one by one to convert those gamers", he explains. "Because they start to see the value itself and having a lot of fun, right? And the main push for it was FIFA Online. So, you know the idea about FIFA Online right? Because of that, the years of integration and improvement of FIFA game and people said "I want that experience. I want to play online. I don't want to play with your normal or very hard AI. I want to play with human." And that experience actually took the market to the next level, literally".
That's not the only thing that's changed over time. Eddy reflected on the past nature of Gamer's Hideout, and mentioned how nowadays, it's a lot more important to respect the whims of the publisher with regard to regional releases, such as with the Steam Deck which isn't releasing here just yet.
"We understand that we as a retailer, we can really do so much about presenting the brand, showcasing the brand and promoting the brand because there will be limitations, because we simply don't have a partner, we simply don't have the authority to the right of the use of any of those things. It's a very Gray area", he says.
This of course, was the case for back then. Now, Eddy says that with publishers having more presence in the SEA reason, it's a lot less gung-ho.
"We learned that if the brand owner, if the creator has no intention to come in to support the field, to see the potential market, it's probably not a good time to invest in those or bring those products", he explains. "Because I know it's opportunity, but the customer can't have a complete experience if the creator doesn't come in to support it".
The Digital Tsunami
One fear that any brick-and-mortar game store owner might have is the impending rise of digital games. Two years of cautious attitudes towards leaving home mean way more people are likely to just buy their games off digital storefronts and not have to worry about the clutter of extra boxes. Still, Eddy doesn't think that's the end of physical stores.
"I believe, the software side of the content of the business of the video game, it always has to be complemented by hardware", Eddy explains. "Because there's always so much you can do with the basic hardware with the games. So we believe that if really games are getting was so affordable and easy to access by the whole nationwide majority, I think there's a huge opportunity for us to retain as a complement the hardware side and that's one of it".
As he explains, while people might buy games like Elden Ring digitally, that doesn't mean they won't still need new controllers for when they square up against Malenia, Blade Of Miquella. For every person who dives down the hole of PC gaming, that's a potential keyboard, headset and mouse sale just waiting to happen. While they lose out on actual game sales, they're still the friend supporting your gaming hobby.
Digital Goods And Surprise! Parenting Stories
"We also can take advantage on terms of digital distribution. I believe that for some of the games we can sell digital assets, like reload cards for people who don't have credit card or debit cards", he says.
"Gaming starts very young nowadays", he says. "My son is 8 years old and has been asking me to reload the Roblox points. I say I would give 5 dollars, if you do chores".
While some might reflexively clutch their pearls at the idea of a kid working for in-game money rather than real cash, Eddy took a break from being a CEO and wore his parent hat for a quick moment to say it's important to also respect your child's financial "freedom", as long as it's supervised.
"That is his money, so its okay. [I'd say] 'Let me do it for you. You see now'", he laughs. "The young generation already see the value of digital items right? In some way that I cannot fully comprehend or understand. But it's my job to try and be open minded, right? They see a different value in these things"
Thankfully, Eddy isn't the only one raising gamer children. According to him, modern parents are a lot more supportive of gamers than the "It's installing a virus" generation I grew up with.
"I think for the majority of them, especially the city area majority of parents are very open minded in terms of using games as a way to interact, as a way to bond with their kids", Eddy says. "It's very encouraging for us having been in the industry for so long. We see finally how people change how they look at gaming. Finally".
"I still remember the early days when we'd do [games retail]. The parents were like, 'why is this so expensive? Why do you need to buy this?' And we need to explain "It's like this because you can play online'. But right now, 'You need this roblox reload.. Sure. $50'. It's totally changed the dynamic. I think gaming generally moving in a good direction in Malaysia. For sure".
More Than Just Playing Games
One thing you might notice walking into a Gamer's Hideout is that there's also more than just gaming apparel- Gamer's Hideout also stocks streaming gear, such as stream decks and capture cards for Twitch's next-big streamer. Eddy says supporting the gaming community is just as important as the gamers themselves, hence the decision to provide these products.
"As some people will just say, I'm a gamer, I play my games and I like to have this kind of accessories to enhance my experience as a single player game, and some people will say, 'I want to have a better competitive edge'. So, they invest their money into getting better gear, it could allow them to be more competitive", Eddy says.
"With the streaming gear, one of the reasons they do that is because they want to interact with people through games, but not because they want to say, 'hey, look at me, I'm very good at games' and all the stuff. But the main thing is they want to share the experience with some other people", Eddie says. "So obviously in order to support those needs, we also bring in certain brands that support streaming stuff".
Expanding The Reach
This goes hand-in-hand with another plan of Eddy's- reaching more places. While Gamer's Hideout has a stranglehold on the Klang Valley, it's not really present outside of it- something Eddy has been thinking of rectifying.
However, there's more to this than just opening a branch and calling it a day. According to Eddy, a new Gamer's Hideout branch has to serve specific key functions, and also cater to its community.
"We always want to have selection, we also want to have the best price", Eddy says. "Because think about it from a consumer perspective- consumer psychology wise, you won't go to any store where there is no selection because no selection means how can you make a better choice? You also don't want a go to a place that sells overpriced [merchandise]. That is not something we will do, either. So I think we believe these [values] are what we are building up".
He also explained that they need to cater to specific communities with annex branches- an outskirts town, for example, may not have need for a store full of consoles if most of its gamers are mobile-oriented. After all, the idea of blowing your expendable income on a gaming console isn't something someone outside a major city might consider.
With all this in mind, you might think that it might be easier to just run an e-store for out-of-town locations. But that's obviously not the Omnichannel way, says Eddy.
"Although we can do everything by e-commerce, there is still a lot of stuff that we cannot stop because first the shipping can be an issue right now", Eddy says.
"Recently Raya or other events, Shopee, Facebook, were dominated by all the bad feedback because the last mile always be the issue", he says referring to the step of physically getting the product to consumers. "So having a store at that location definitely helps with the last mile. Because we can control that using our GH rider. We can send using GH rider to send the goods immediately".
He also describes the other key features of the Gamer's Hideout experience, that he could hypothetically bring to outskirt areas:
"We were not ready.

But now, we're ready"

– Eddy Yap
"So the second is think about how we get like after sales service, cause you think about if you buy something from Penang, you'll have to ship it over, and you gonna have to wait for the item to ship back, and you're not gonna have a lot of mice lying around while you are waiting the new mouse come in right now. We believe that by having the store there you're able to get support immediately, it is something that we love to do and we want to do. And that is a need for gaming".
Anyone who's been to Gamer's Hideout might also be familiar with their used games program. Arguably one of their most unique features, having stores serving out-of-town areas means getting to introduce even more people to the advantages of second-hand gaming.
"So how we gonna do which second hand really came in, we will collect all the second hand consoles and then we can do it. The reason that we care about second hand so deeply is because without the physical location, from the outskirt, we cannot do a second-hand market at all", Eddy explains.
"Because second hand was heavily relying on physical touch points, you want someone to go there to test to look at it. Even when you trade in, we need to do tests and that requires a physical transaction, making online a bit tricky", he adds. "So setting a location serves multiple purposes. I think with the structure that we've set right now we are ready to go to the outskirts. The other reason that we hadn't gone to the outskirts is because we were not ready. But now, we are ready".
Gaming In The Pandemic
This plan couldn't have come at a better time- as the world starts to recover from the pandemic-that-need-not-be-named, it's important to remember that services that kept people indoors like gaming and Netflix made bank while everyone was at home.
Rather than shunning the outside world though, Eddy says people got into things like gaming specifically to fill the niche for social interaction.
"A lot of people come to us to buy gaming products because they want to connect or play with their friends, their relatives, their brother and sister that are overseas, because it's something they can do together and then still communicate together. I think this is very good", Eddy explains.
While that sounds like a home run for anyone with a ready stock of Nintendo Switch consoles, Eddy was also quick to clarify that it's not been a free diamond-crusted ride for them, either:
"Industry-wise we drive a lot of demand because of the social need. But we also have a problem where we cannot fully take advantage of the situation because all the manufacturing, all the logistics pretty much had problems. So definitely we will see a lot of parts will not be enough to fulfill [demand]", he says. "The demand is way more than supply".
Worse still, this kind of knowledge isn't common among your layman-level consumer. Nintendo Switch consoles were infamously in high demand during the pandemic, and the PS5 is still an incredibly elusive piece of hardware. Some less-in-the-know customers, though, might instead take this frustration out on the retailers.
"[Consumers] don't understand there is a logistical problem and also a supply problem because of the chipset [shortage]", Eddy says. "So I think the frustrations in the market are definitely something we cannot take advantage of".
On the consumer side though, Eddy's also positive that the increased time indoors means more people not only got into gaming, but got into new facets of it as well. He explains that with the added free time, some people might have connected with their friends over new games.
"Maybe in console gaming, they were looking for PC gaming, they looking for mobile gaming because see back to my 1st point instead  because of the social need of interaction", he says. "Some people just talk to their friend, 'I just want to have some mobile games, can we play some mobile games together? Because I don't have a pure PC to play games like PUBG, but we can do PUBG Mobile'. And it allows gamers to actually swap around for the criteria of social effectiveness".
"I think this is a good way and create opportunities for us is that more people have better understanding on different type of gaming experience: mobile is more about, 'use it at any time any where, convenient'. PC is more personal and a more immersive experience. And the [Nintendo Switch] which is more like family interactive, party game and all that kind of stuff".
Controversial Takes And Actions
Of course, no business is immune to controversy. Eddy was very kind to answer our questions on several of the controversies surrounding Gamer's Hideout. One of it in particular surrounded the Chinese community, who were upset at the lack of Chinese game imports. Since these games were distributed only around Taiwan, Hong Kong and Mainland China, these games would have to be parallel imported, meaning they were always going to be under-represented compared to bespoke SEA region games.
Another complaint was about complaints of poor customer service. While no explicit details have been given, Eddy had this to say:
"In the early days, there's been times where we failed to see the demand and requirement to serve people who just want to have Chinese games", Eddy admits.
"Right now I know we definitely understand why the language is very crucial for them. It changes the very experience of how they interact with games", he says. "From that point onwards, we think that there's certain things we can do. We have to admit that we're not good at selling Chinese games at the time, we're not good at customer service, but we do a few things to actually address that".
On the topic of Chinese games, Eddy says the first step was getting the feedback of the community.
"The influx of feedback was really overwhelming, to the point that our team is like "What do we need to do?" because we thought we didn't get any reactions", Eddy explains. "It seems a lot of people do care about what we do because we thought that Chinese gamers had given up on us . 'Don't go to Gamers Hideout because they don't have Chinese games' Then we started to look back at the issue. They do want it, its just that it makes us feel very overwhelmed".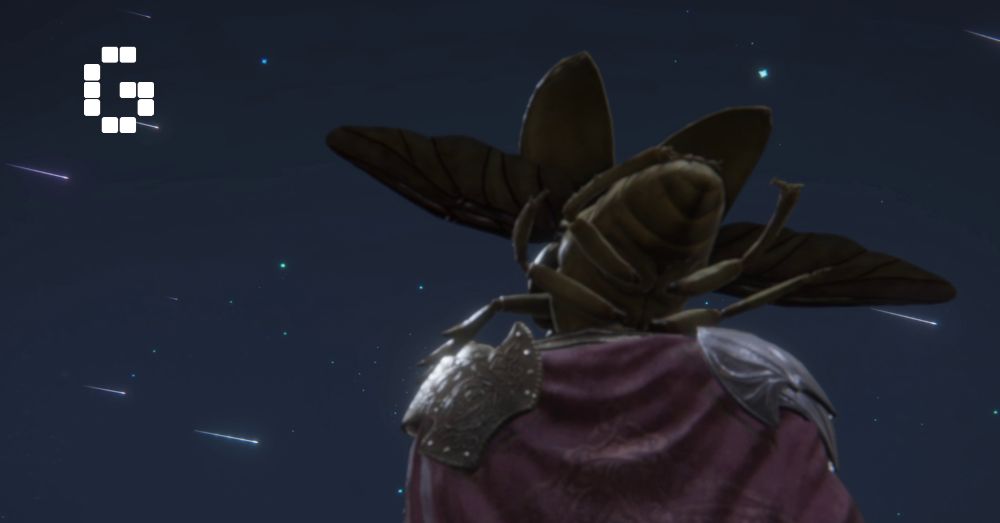 Once they'd gotten their feedback, the next step was actually solving the problem at hand:
"We told the product team to start looking for Chinese games. The last one we did, we got Elden Ring. Elden Ring had high demand in the Chinese audience so we started to bring in more [of it]. What I can promise is that we're starting to bring in a lot more Chinese games", he says. "Not in the way that we'll have everything, but certain major titles definitely will have. Because we still definitely want to serve the Chinese community, that's why we went in and got feedback, but understanding more means we'll start stocking more Chinese games".
As for the customer service side, that took more self reflection on the team's part. Eddy says that at the end of it, they had to decide what was important to them. In this case, the answer is right in the name: customer service.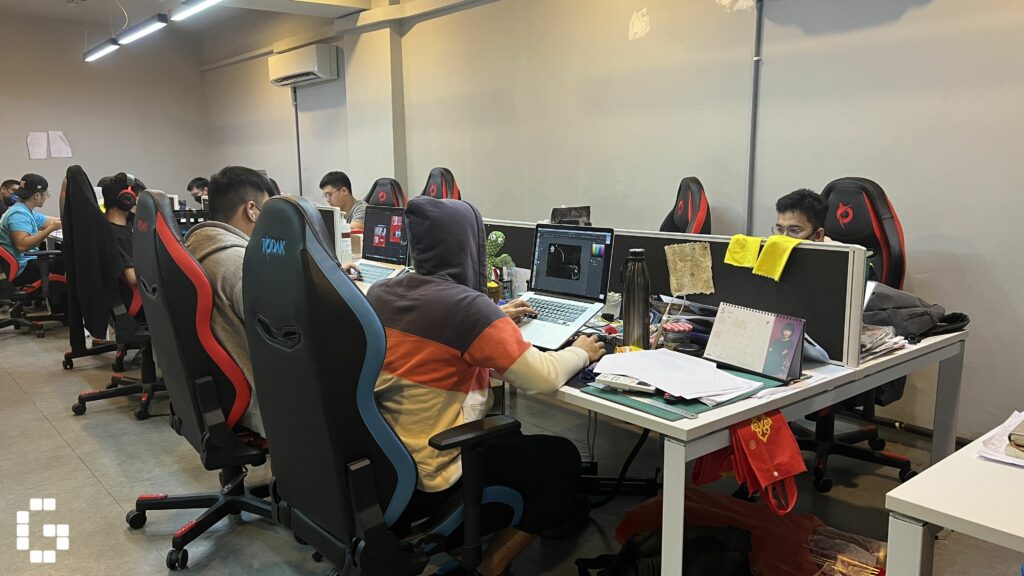 "One thing is that we went through a series of changes: changing management, changing our roles, changing our way of doing things. So with customer service, we talked about how it's important and we have to do it. We have to do customer service right", he says.
"Price is secondary, let's do the service first. We encourage our customers to do a review if they like our service", Eddy says. "So we've been constantly doing it. We want to know how bad it is, as management. That's why we're starting to do a lot more of those. We need an open channel to welcome our user's feedback to us, so that we can improve".
Getting Your Crypto Money Just As The Market Crashes
It's not just the Chinese community that's expressed their disappointment with Gamer's Hideout. Several months ago, the retailer drew negative flak from the English community by seemingly taking a public stance on the blockchain- Their LEET Guild explicitly mentions the use of NFTs, as one of the goals of them getting funded.
There's been some speculation around how committed they'd even stay to this- for many, crypto was a get rich quick scheme, and the market is currently in the middle of a horrible crash.
"It's definitely still going", Eddy confirms. "It's definitely delayed some of the programmes we have. I think its pretty much still in the picture. When you think about it, there's always something we have to prepare ourselves and ready ourselves. We don't know whether it may or may not hit right, exactly. We don't know the mass market, mass consumer, how we're gonna interact with it".
He explains that part of their interest comes from the existence of Web 3.0 games and the pay-to-earn model- if it has any future, Eddy says they should be checking it out. He deflected criticisms of the model comparing it to how people never thought they'd make money streaming or through esports- though never addressing the actual mechanics of how NFT games work.
"Let's just do it in ways that we'd be involved, but we're not fully committed", Eddy explains. "We don't need to be fully committed to making web 3.0 games or whatnot. What we need is to partner with the people who make those games. And we introduce the game to our customers and consumers and let the consumer decide whether that's something they want to spend their time with. At the end of the day, we don't control how you spend your time with. If this something is fun, we have a responsibility to introduce it to our consumer", he says.
The Future Of Gamer's Hideout
"Our belief is that a company has to constantly innovate, has to bring new and exciting stuff to the market, to our consumer", he says. "Sometimes it does fail, we don't know. But if you never try, our company is pretty much struggling to have another breakthrough. So we believe that we as Gamer's Hideout have a greater opportunity to try, and I think its important to take the first step and see this through in this space".
Looking back, Eddy says despite all the ups, downs and straight up questions, Gamer's Hideout would remain committed to its mission.
"Our intention to serve to bring better gaming products, better price and products in gaming are still very much in our main motto, our main drive to the market", he says. "We definitely still wanna bring gaming, and drive the gaming market in general. When you think about it, there won't be much gamers if you can't buy a gaming mouse right. How am I gonna play games if there's no space to buy a gaming mouse at all".
While they've certainly had their ups and downs, there's no doubts that Gamer's Hideout is one of the big movers and shakers of the local games retail scene. Our thanks to Eddy for chatting with us about all things Gamer's Hideout, especially as they get ready to take their next big step to getting publicly listed.