Instead of wrangling with OBT tier lists that will more than likely change drastically anyway, the GamerBraves team spent a productive lunch hour ranking the Genshin Impact characters expected at launch based on their looks, personalities, preferences, you name it. Who has the best taste in husbandos and waifus? Drumrolls, please, for a Waifu Wednesday special.
---
MUSE
SS TIER
Chongyun
S TIER
Kaeya
VA: Toriumi Kohsuke (YURI LOWELL)
We could always use more dark-skinned characters in anime style games
Xiao, Diluc, Razor
Slightly more appealing designs than the boys in A Tier
Mona
Astronomy theme
Legs don't hurt her chances
A TIER
Everyone
Cute
Male Traveler ranks slightly higher than Female Traveler but I am concerned for his Luke ab window
B TIER
Everyone
Cute, but not personalities or characters I generally enjoy
REFLUXXY
Amber – Spunky looking girl, I like the design
Barbara – She's alright, pretty cute
Beidou – Ara ara af, PEAK design
Bennett – Not a big fan of the design
Chongyun – he's baby a good boye
Diluc – Not a big fan of his hair
Fischl – Unique look design
Jean – DEM LEGS
Kaeya – Pretty boy oppa material
Keqing – She's alright
Klee – She's cute but not a big fan of lolis
Lisa – Her design is alright
Mona – Kinda similar to Lisa but a younger version
Ningguang – Royalty design fits her character
Noelle – She's pretty cute, dig the maid armour design
Qiqi – Same as Klee
Razor – He's alright
Sucrose – Not a big fan of her design
Traveler – Main character tier
Venti – Trap tier
Xiangling – She's alright not that big fan of her design
Xiao – His design doesnt speak out to me much
Xingqiu – Trap tier
WAM
Beidou gives off a lot of the same vibes that makes characters like Baiken (Guilty Gear) so popular. She looks fierce, and is totally capable of kicking your ass. And you know what? I'd let her.

Lisa, meanwhile, gives off the counter vibe to Beidou. She looks like the kind of person you could come home to and would listen to your complaints while telling you "there, there".

Diluc is high in S-tier because of several reasons: one, his sick coat. Two, he looks like a male Himeko. and three, the low ponytail. He looks like the kind of guy who'd listen to you complain while driving you home, secretly smiling to himself about how much he enjoys hearing you open up.
---
We're all eagerly anticipating our journey into Teyvat, for sure. We're just 5 days off to the launch, and many people coming off China's OBT have plenty of things to say about it. Who's your favourite? Did any of these characters get you interested in the title?
If you're interested in starting out, we have a compilation of starter tips to help you get a headstart here.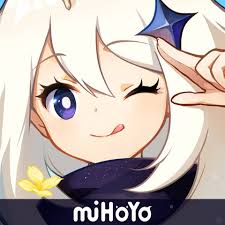 Genshin Impact
Android, iOS, PlayStation 4
Step into Teyvat, a vast world teeming with life and flowing with elemental energy. You and your sibling arrived here from another world. Separated by an unknown god, stripped of your powers, and cast into a deep slumber, you now awake to a world very different from when you first arrived.