Mobile MMORPG World of Dragon Nest announced through its Facebook page that the game will shut down its services on 31st March 2021.
Apparently, according to the Facebook post, World of Dragon Nest will shut down due to the ending of developer Eyedentity's contract.
On 8th March 2021, at 10:00 am GMT + 7, players will no longer be able to purchase Blue Diamonds, the game's premium currency. Players cannot top-up Blue Diamonds within the app or through the website past that time.
On 31st March 2021, at 10:00 am GMT + 7, the game's servers will end. World of Dragon Nest's customer support channel will also close. Furthermore, the game will no longer be available for download on the Google Play Store and Apple App Store.
Besides that, between 1st March – 30th March 2021, the game will give out the following items to players who log in as a farewell gift.
Red Diamond x 1,000
Costume Ticket x 10
Wing Costume Ticket x 10
Chair Costume Ticket x 10
Mount Ticket x 10
Protection Jelly x 100
In addition, Event Hot Time will take place. There will be a 200% increase in Gold, Exp and item drop rates in every area, Dungeon Nest and Nest Hell.
World of Dragon Nest is available on iOS and Android devices. Those who wish to play the game before it officially ends can do so by downloading it via the Play Store and App Store.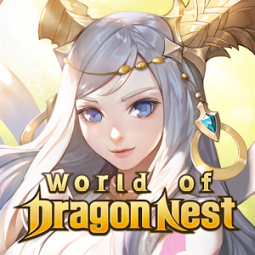 World of Dragon Nest
Android, iOS
An open world mobile MMORPG. Welcome back to the World of Dragon Nest!
---
Check This Out Next
---