It's been a few days since launch and World of Dragon Nest has been experiencing issues here and there, but the show must go on with new year events! Join in the events if you can, getting a whole bunch of goodies once you're past the connection problems!
The New Year Gift event will be running from 8 to 29 January 2020. Tap on the gift box icon to access the event menu, then choose the New Year Gift event. Tapping "Go" will send you to the NPC, Blacksmith Berlin. Talk to him to receive one random gift once a day! The following rewards are obtainable:
5 x Universal Piece
1 x Dragon Jade's Heart
1 x Protection Jelly
1 x Costume Gacha Ticket
1 x Wings & Bag Costume Gacha Ticket
Each character in an account will be able to receive gifts once a day. Reset is at 5:00AM (GMT+7).
Next is the New Year New Chance event, also from 8 to 29 January 2020. All players will receive a 10% Increase Enhancement Rate buff. This buff will add on to the success percentage of your upgrades.
Login from 8 – 5 February 2020 for the attendance event. Tap on the present or bell icon to receive the presents in your mailbox. Monthly login rewards reset every 28 days, while there is another login bonus for 7 days consecutive login. There are also "maintain login" rewards for up to 120 minutes. Besides that, you can accumulate EXP offline up till 5 hours.
The New Year Wish Tree event will be from 8 to 29 January. Tap on the Gift Box icon, tap on the New Year Wish Tree event and tap on 'Go' to travel to the event area. You can also head to the Spa on your own. Talk to the Wish Tree in the spa area for a gift once a day.
Last but not least, players can receive a Christmas Costume with just one Blue Diamond. From 8 to 14 January, buy the costume in the cash shop! The costume will provide:
130 CP
325 Max HP
108 Defense
Hopefully the issues haven't done much to dampen your spirits, as the team continues to work on ironing out the issues with patches and maintenance. Hop on in and celebrate the new year with these events on World of Dragon Nest.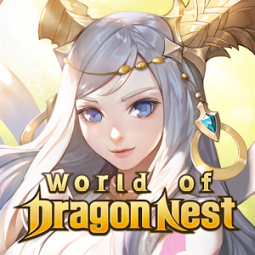 World of Dragon Nest
Android, iOS
An open world mobile MMORPG. Welcome back to the World of Dragon Nest!
---
Check This Out Next
---