We're one month off to the official release of Far Cry 6, and naturally, there's a Collector's Edition you can get your revolutionary mitts on. This follows our write up on an early access preview of the game, and boy is it a large box to unpack. Let's not dally, as the presentation really begins from the very first layer.
THE BOX
The guerilla fighter's care package, a lot of the box is mostly housing the various pieces of the flamethrower replica that you can assemble. In tiers, you can find the assembly instructions for said weapon, a steelbook, an artbook, stickers, world map, a Chorizo keyring, and a CD of selected tracks from the game.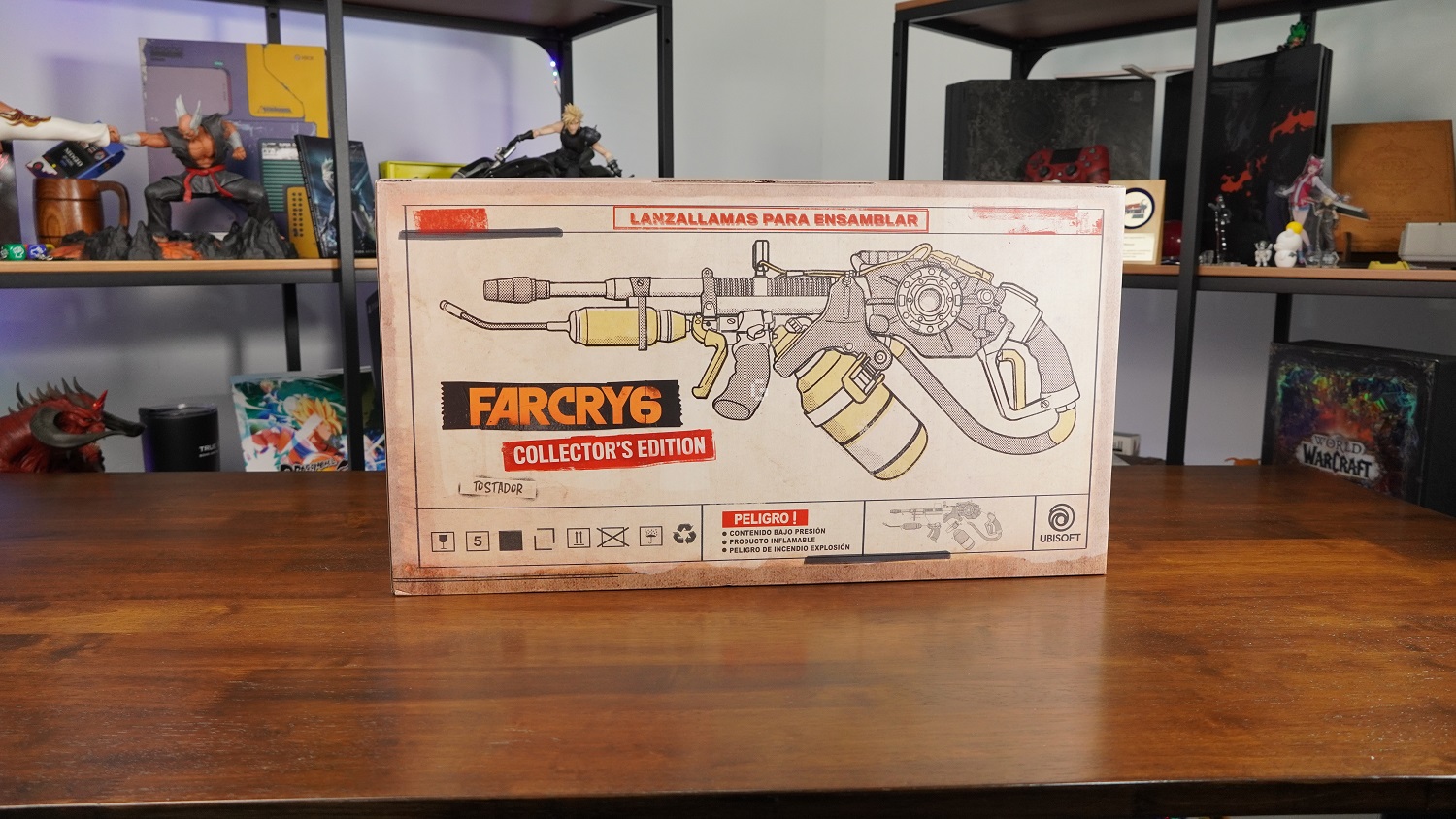 TOSTADOR
What you'd call the pièce de résistance, this 72cm flamethrower comes with its one-page assembly instructions that really does make you feel the guerillas' ingenuity in making such a makeshift weapon. Now, I wonder how it works in-game…
In any case, be sure to save some (a lot?) of space to display this baby, lovingly crafted and painted to give it that weathered look, mounted on a simple stand emblazoned with the game's name at the bottom. Actually firing it up is not recommended.
THE MAP
In just about a month, you'll be able to explore Yara for yourself. Disregarding the potential mayhem, imagine walking the streets and seeing the sights pictured here. Truly a wonderful vacation spot!
CHORIZO
There's not much to say about this tiny keyring except… who's a good boy? You are, Chorizo, you wonderful little scamp, you.
THE STEELBOOK
Furnished with some new art, you get to see the cast whom you will encounter for yourself soon enough. The back has a simple graffiti spray invoking the Libertad's flag, the banner of the resistance.
THE SOUNDTRACK
A suitably weathered jacket and CD, but nonetheless one that will play some choice tracks from the game for the Vibe anytime. The list includes:
Libertad Rises
El Presidente
Valle de Oro
Balaceras
Noventarmas
El Este
Lápida Mogote
El Tigre
Madrugada
Caverna River
Carlos
Máximas Matanzas
Paolo
La Moral
Yelena
Los Monteros
La Espada
THE ARTBOOK
Last but not least, we have the artbook. 64 pages of various spreads of art, of character models and environments to come.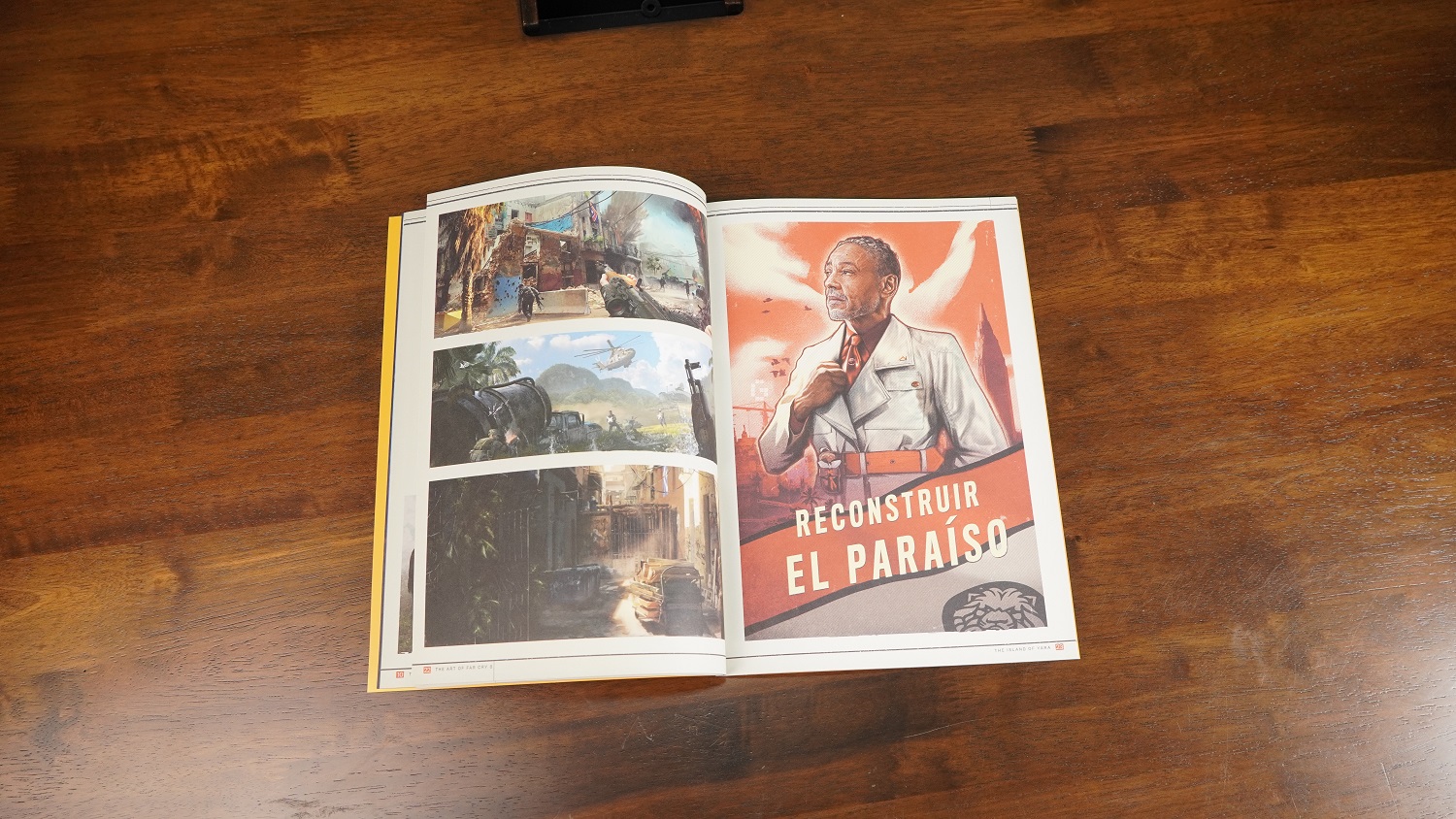 Malaysians can opt to get their own hefty revolutionary's starter kit in the Far Cry 6 Collector's Edition through Shopee at RM645 for PS4 or PS5. With only limited stock available, you won't have much time to consider your role in liberating Yara…