Ahead of The International 11, and indeed, the Last Chance Qualifiers, there's doubtless going to be much buzz as the event approaches. With Team OG making themselves home in Malaysia for bootcamping, I was given the opportunity to hop on in for a virtual interview session.
Interview has been edited for clarity.
---
For the session, Mikhail "Misha" Agatov comes across as the one taking the lead, easing the rest of his team members into sharing their opinions if they haven't previously spoken out. It feels natural, and certainly gives credence to him being captain. Their daily schedule is pretty simple: wake up at 10 to get used to the expected early schedule, play six scrims a day and just have tons of games as part of their preparation.
THE OG CIRCLE
Bozhidar "BZM" Bogdanov, along with Ammar "ATF" Al-Assaf are playing Dota 2 professionally at the ripe old age of 17. It gives me the appearance of them following in Syed "SumaiL" Hassan's footsteps when he made history at 16 himself. BZM acknowledges his peers and family don't have the same opportunities as he does – travelling the world playing video games professionally – and appreciates their support.
Alongside BZM and ATF is Artem "Yuragi" Golubiev as TI first-timers, but all seem incredibly calm despite the grand scale of the biggest Dota 2 event in The International 11. They're in agreement that it's "just" another tournament with a bigger prize pool, and are simply looking to play the best games they can. Tommy "Taiga" Le, for one, sees the upcoming live audience as a potential huge boost of energy.
You'd think there would be more pressure considering their great performances as of late, probably being the most fan favourite to take it all home, which they only seem to shrug off. Misha hasn't enjoyed a similar success in being able to play with the team as a full squad, which he thinks can be an advantage for them. "They see other heroes getting picked for position 5, and now it's going to be a completely different picture."
"I don't think it's possible to prepare for us since we didn't play for a few months."

Misha
In the mean time, they're having watch parties "almost every day" with Johan "N0tail" Sundstein and Sébastien "Ceb" Debs, discussing and getting feedback for the game. They seem to be enjoying themselves, with BZM picking Southeast Asia as his favourite region to train in, citing the games, food, and the scenery you can't get in Europe.
TEAM PREP
When it came to putting the squad together, Misha reveals he didn't consider The International as the primary goal. From the way he speaks, I get the idea that there is much trust between him, N0tail and Ceb.
"Even if we failed, they were gonna give us time to practice our craft, and it just worked out in a really good way."

Misha
Ceb's part of the team as a coach rather than a player, the second one alongside Evgenii "Chuvash" Makarov. ATF acknowledges there could be some difference when it came to training, but doesn't think the "effects" would be too obvious until they play in an official tournament. He does think it's a net good, since they can always consult him as needed.
That experience should prove a steady helping hand, with the apparent influx of new blood in the scene. OG themselves have BZM and ATF, Yuragi also on the younger end. Misha points out that they've already been in the scene for a time – even if not necessarily professionally – that it's their skill and dedication that have gotten them to this point, not their age.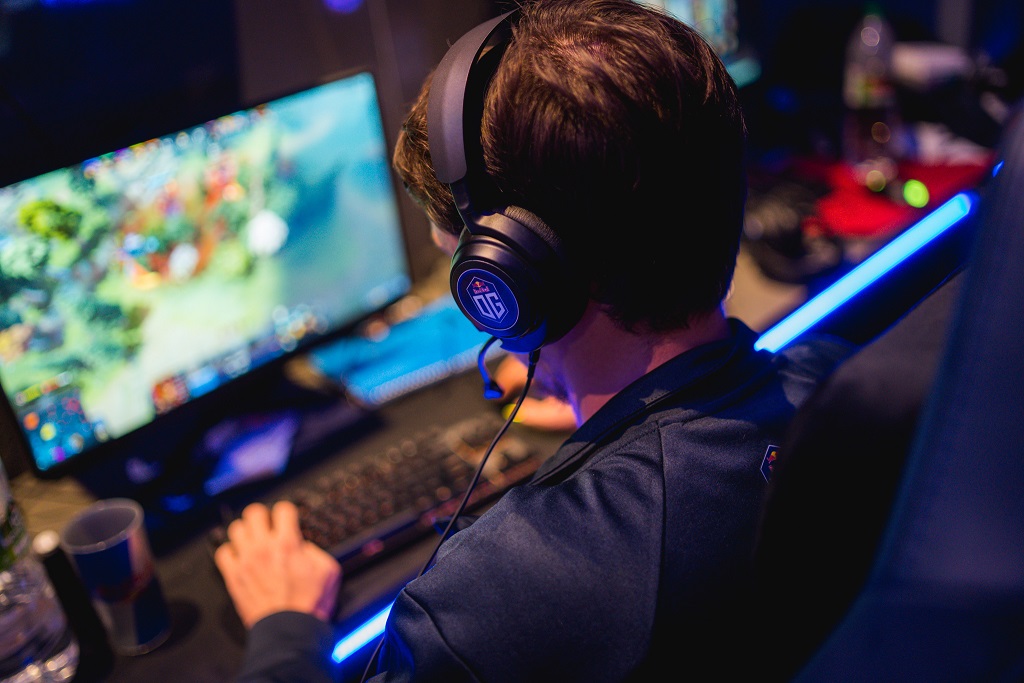 While Misha wasn't able to join them for ESL ONE Malaysia 2022, they still got to grips with the patch that dropped on them quick enough to become that event's champions. Now that they've had more time to get used to the patch, Misha basically mentions their discussions around the heroes, how their strats got changed, which basically all comes down to practice. I would love to claim that there's a vague promise of a Centaur cart, but we shall see.
A SEA HOLIDAY
ATF has apparently been playing EU pubs with 200+ ping instead of enjoying the SEA ones, but we will respect his determination. Otherwise, Misha's delighted with the local chicken rice and the fact he can relish in spicy food unlike the rest of his team. Taiga's a vegan, so he's got his own diet to consider.
They have been recognized by fans, BZM recalling a fan who was sitting in front of them on their way to Kuala Lumpur, taking a photo with the fan who excitedly recognized them right away. Misha would also like to shout out the chad who said he'd been playing Slark exclusively for two years. "Slark for life!"
It's the first TI in Southeast Asia, which is doubtless special to many local fans. For now, the boys look to be on vacation, even with all the talk of rigorous practice happening in the background.
TI ONWARDS
It'll be the longest The International yet, with Last Chance Qualifiers beginning just about 20 hours from time of writing, followed by a week of group stages, and finally the Finals weekend. The gaps in between will be new for pretty much everyone, Misha believing it might be challenging for teams to stay warmed up throughout the entire period.  For OG themselves, they're much more focused on the Aegis, though the prize pool – even if it doesn't surge as high as the previous years – still helps.
"I want more money," ATF quips.
"Yeah, I want to buy a castle," BZM chimes in.
Taiga's keen to play against Team Liquid, where they'll make it through the Last Chance Qualifiers and face off in the grand finals. When it comes to past experiences, he acknowledges mistakes can stick in his mind, but he figures as long as he doesn't have his captain misclick, it's good enough for him.
They talk about how they don't want to put excessive pressure on themselves. Sure, they're prepping and scrimming a lot, but there's an emphasis on simply doing their best and enjoying the game. OG as an organization as had two Aegises, so while they don't feel the weight of that now, Taiga does consider the possibility of pressure once they actually get to the stage.
---
Much thanks to Team OG for taking the time to share their thoughts on their latest road to The International, as well as to Redbull for putting the event together. BZM's parting words to fans is to #DreamOG, but I think you're pretty much already doing that, aren't you?