Since its launch in July 2016, Mobile Legends: Bang Bang has raked in USD 945 million (about RM 4.2 billion) in revenue as of July 2022.
While the United States leads the pack in terms of countries with the highest spending at USD 146 million (about RM 650 million), the majority of the game's earnings come from Southeast Asia, where it accumulated as much as USD 522 million (about RM 2.3 billion), according to data from AppMagic. The SEA region contributed more than 50% of the game's worldwide gross since day one.
In Asia, Malaysia is the most profitable country for Mobile Legends, where players have spent USD 134 million (about RM 596 million) on the game. The Philippines is next, spending USD 122 million (about RM 541 million), followed by Indonesia with USD 113 million (about RM 504 million).
It's also worth noting that Android users in Malaysia spent far more money on the game at USD 101 million (about RM 447 million), as compared to iOS users who spent USD 33 million (about RM 148 million).
In terms of downloads, the mobile game is the most widely downloaded in Indonesia, with 190 million downloads, followed by Philippines (76 million), Malaysia (26 million), United States (12 million) and Singapore (2.5 million). Even though Singapore's playerbase is far smaller compared to Indonesia, the average revenue per user is about 27.46 USD, as opposed to Indonesia's ARPU of 11.64 USD.
The SEA Supremacy of Mobile Legends
While the MOBA genre on PC where it originated from is dominated by the likes of League of Legends and Dota 2, on mobile, the most successful mobile MOBA in terms of revenue is Honor of Kings, which is repeatedly the highest earning mobile game in recent years thanks to its huge popularity in China.
However, in SEA, the mobile MOBA landscape is where Mobile Legends reign supreme. Despite rising competition from the League of Legends mobile port Wild Rift, MLBB is still the most popular choice for players in the region.
Comparing Wild Rift's and Mobile Legends' earnings in Malaysia, the former only earned a measly USD 1.9 million (around RM 8.7 million), as opposed to the latter's USD 134 million (about RM 596 million). Granted, Wild Rift only released in Malaysia towards the end of 2020, but the difference is staggering.
Of course, it helps that game also has a strong esports presence in the region. Mobile Legends is an official sports category in the SEA Games, the biggest sporting event in the region.
To conclude, with Mobile Legends earning a revenue of RM 4 billion in 6 years, it seems unlikely that its dominance in SEA will change towards the second half of 2022 and possibly the coming years.
*USD to RM exchange rate is based on the rate as of 14 July 2022*
Source: GamerSantai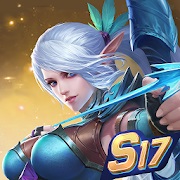 Mobile Legends: Bang Bang
Android, iOS
Join your friends in a brand new 5v5 MOBA showdown against real human opponents, Mobile Legends: Bang Bang! Choose your favorite heroes and build the perfect team with your comrades-in-arms! 10-second matchmaking, 10-minute battles. Laning, jungling, tower rushing, team battles, all the fun of PC MOBAs and action games in the palm of your hand! Feed your eSports spirit!
---
Check This Out Next
---