Mobile Legends: Bang Bang announced Project "NEXT", an initiative for a long-term project focusing on hero adjustments, art and sound upgrades, as well as IP development, in order to constantly deliver high-quality game experiences to the players. In this reveal, the MLBB team mainly unveiled the upgrades and improvements in these two aspects – Hero and Control.
As hero mechanics and playstyles continuously expand, some classic heroes naturally become less impressive to players compared to the new faces. The Mobile Legends "NEXT" project will work on renovation and improvement of these classic heroes, so that they can become more unique with their own features.
The changes will be carried out around the heroes' core features, giving each of them a unique symbol that no one else has. The change involves story creation and skill changes, along with model appearance, animation and sound effects.
"NEXT" also will include optimization and improvement of the game's control. "Smart Targeting" is one feature, allowing players to freely select targets more accurately while still being simple with hero skills. The team hopes this function can elevate mobile MOBA competition to another level.
The team is also working on various methods to resolve limited sight on mobile devices, with methods like camera zoom and tilt during skill cast.
Mobile Legends: Bang Bang has been successful thanks to its improvements and adaptations, proving quality matters. The team has high hopes on the "NEXT" project, with more details to come in the future.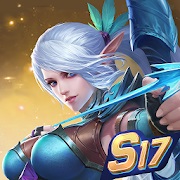 Mobile Legends: Bang Bang
Android, iOS
Join your friends in a brand new 5v5 MOBA showdown against real human opponents, Mobile Legends: Bang Bang! Choose your favorite heroes and build the perfect team with your comrades-in-arms! 10-second matchmaking, 10-minute battles. Laning, jungling, tower rushing, team battles, all the fun of PC MOBAs and action games in the palm of your hand! Feed your eSports spirit!
---
Check This Out Next
---