Every Punishing Gray Raven player's favourite sadistic redhead, Vera, has made her debut in the game, ready to "support" your team. This guide will offer tips and strategies for you to make the most out of her.
Vera: Rozen Overview
Despite being classified as a Support Construct, A Vera has the most aggressive playstyle out of any Support currently available in Punishing Gray Raven. It's also worth noting that she's the only melee Support unit, unlike the rest who are ranged. She deals mainly dark damage and is the final piece to completing your dark team. Eventually, she'll be (somewhat) outclassed by Selena: Capriccio as the third member of your dark team, but that will take years to come.
Vera: Rozen's kit is extremely flexible. She can heal your team and even act as a sub or burst DPS. Even though she can contribute in terms of damage, for maximum DPS, you'll still want to keep Watanabe: Astral (or Luna: Laurel in the future) and/or Kamui: Tenebrion on the field. A Vera provides a lot of impact to the team even when she's not the active Construct on the field.
Here are her active skills:
Gain 3/7/12 overclock points for every orb you consume, you will also recover 2 points every second, maximum overclock point is 60. When there is enough overclock points, long press the attack button to release core passive attack, pressing it multiple times afterwards will release the remaining core passive attack, dealing 308.82%/298.53%/298.53%/298.53%/321.83% (these are how much each slash deals, so there are 5 slashes total) AOE dark damage. Deal an additional 20.59%/41.18%/20.59%/20.59%/41.18% physical damage to enemies nearby. Releasing core passive attack will consume 12 overclock points and gain 6 energy.
Release a barrage of slashes, dealing 201.18%/402.35%/603.53% physical damage. Deals dark damage when it's a 3 orb combo.
Release a dark energy wave, dealing 105.88%/211.76%/317.65% dark damage, follow up with a forward strike, dealing 10.59%/21.18%/31.76% physical damage multiple times. Deal dark damage when it's a 3 orb combo.
Release a slash that pushes you back slightly, dealing 108.82%/217.65%/326.47% physical damage and marks the enemy that you hit first. Deal dark damage when it's a 3 orb combo. Marked enemies receive 21.65%/43.53%/65.29% AOE dark damage and heals allies 10.59%/20.59%/30.88% based on Vera's attack. The mark lasts for 5 seconds and only 1 mark can be present at the same time.
Consume 100 energy, release a dark force field and deal 329.41% AOE dark damage. Dark force field deals 82.35% dark damage every second and heals allies within it for 16.47% based on Vera's attack. Allies within the field also gain the effect of Dark Radiation and 20.59% increased movement speed. Dark Radiation: 10% increased dark damage.
Gameplay Tips
Vera's ultimate stays on the field even when you switch her out
What makes A Vera a fantastic buffer is her ultimate. When it's activated, a dark force field will deal damage over time and buff dark damage (besides healing and increasing movement speed). The best thing about her ultimate is you can still use it even when you switch her out. Once you activated Vera's ultimate, switch to your main DPS and watch the damage numbers hike.
When overclock gauge is full, hold basic attack then spam attack
Vera has a special combo that you can activate once her overclock gauge (denoted by the red bar at the bottom of the screen) is full. Hold the basic attack button, then press the same button repeatedly to unleash a devastating combo. This combo is essential to her playstyle as it fills her ultimate gauge quickly.
At SSS-rank, A Vera's DPS/buffing improves significantly 
Vera's SSS passive changes the 10% damage buff of her Dark Radiation effect to 20%. This helps her and her team deal even more damage when her ultimate is activated. Furthermore, Vera's QTE is also more potent as it also uses Dark Radiation.
Recommended Builds
Vera: Rozen has more options for builds than almost any other character in Punishing Gray Raven. Feel free to use whichever fits the role you wish her to play as.
Dark damage buffer (2 Lantern Festival: Reunion 2 Gloria 2 Guinevere) 
This is the ideal build to maximise A Vera's fantastic buffing abilities. Each of these Memories' 2-set effects directly and indirectly boost the elemental damage you deal. It's also the easiest build to go for, since Gloria and Lantern Festival: Reunion are both 5★ Memories. For maximum ATK, equip 2 Guinevere and 1 Lantern Festival: Reunion in the bottom row, and 2 Gloria and 1 Lantern Festival: Reunion in the top row.
QTE support (4 Da Vinci 2 Guinevere)
If Kamui: Tenebrion isn't serving as your QTE support (which he ideally should), then the role of Da Vinci holder goes to Vera: Rozen. 4-set Da Vinci is used for triggering more QTE while Guinevere is for buffing elemental damage. Completely fill up the bottom row with Da Vinci for the most stats.
DPS set (4 Bathlon 2 Cottie)
Even though A Vera can deal decent DPS, she's not the best DPS out there. However, there's bound to be some of you Vera fans who'll want to use her as your DPS. Bathlon is for dark damage buff while Cottie is to increase the rate at which you can activate her ultimate. Equip Cottie in the bottom row for more ATK.
Recommended Teammates
Watanabe: Astral
Dark Watanabe's amazing damage is further bolstered thanks to A Vera's Dark Radiation that comes from her ultimate and QTE. Swap Astral in once you've activated Vera's ultimate to maximise the damage you do. In the future, when Luna: Laurel arrives to dethrone Dark Watanabe as the top dark DPS, Vera's role remains unchanged.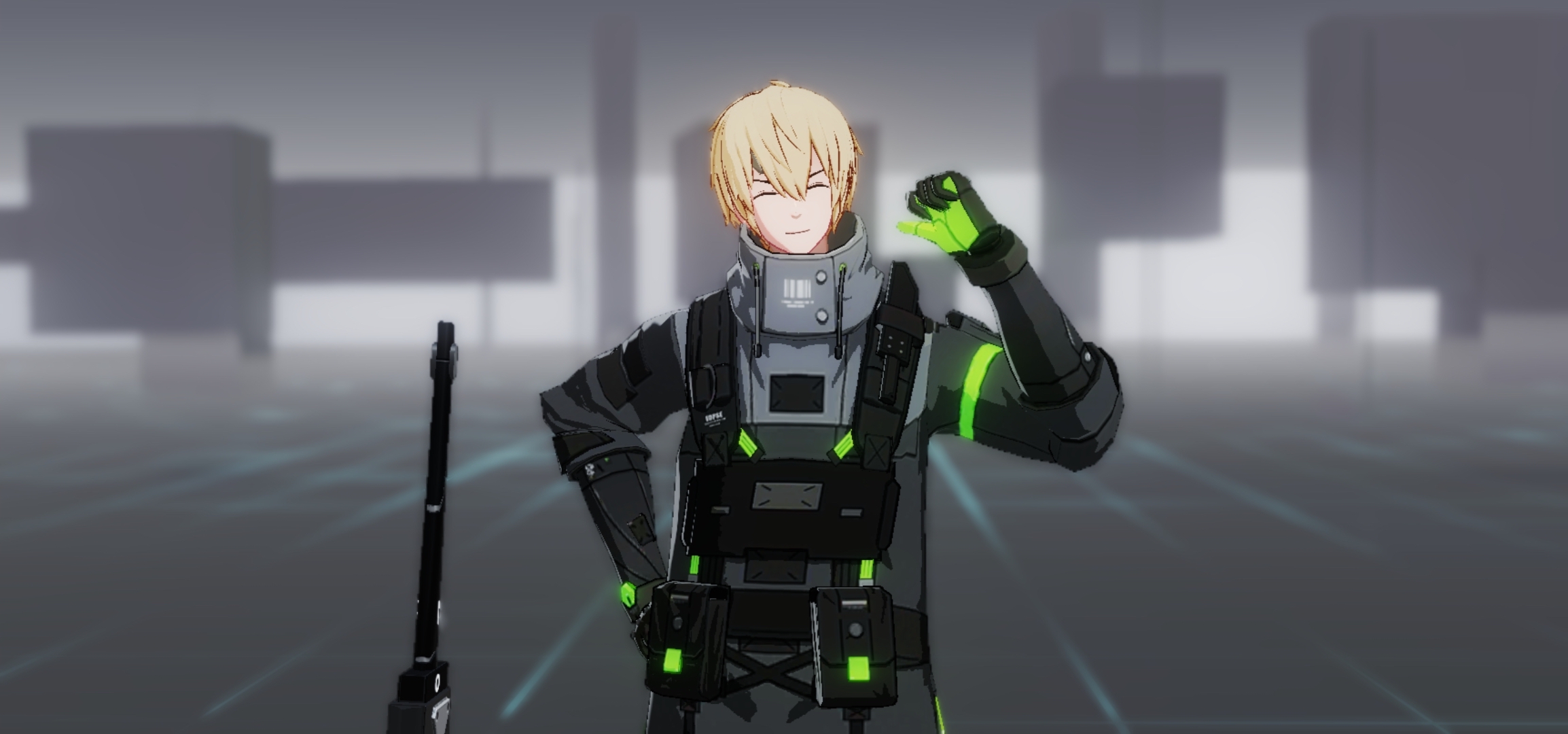 Kamui: Tenebrion
The dark tank of the team, S Kamui's role is to shred enemy defense. In the standard dark team, he's more suited to act as QTE support while A Vera should be the buffer. Both Tenebrion and Rozen can serve as sub-DPS when the main dark DPS has ran out of orbs.
---
We hoped that you found this Punishing Gray Raven guide for Vera: Rozen useful. We wish that you'll have a lot of fun stepping on your enemies!
Follow the game on Twitter to stay updated. For more Punishing Gray Raven content, check out our: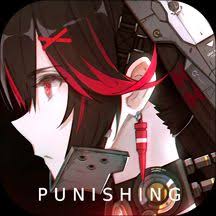 Punishing Gray Raven
Android, iOS
Punishing: Gray Raven is a fast-paced ultra-stylish Action-RPG. Mankind is almost extinct. Earth has been conquered by a robotic army—the Corrupted—twisted and warped by a biomechanical virus known as The Punishing. The last survivors have fled into orbit, aboard the space station Babylonia. After years of preparation, the Gray Raven special forces unit leads the mission to reclaim their lost homeworld. You are their leader. As commandant of the Gray Raven unit, you are tasked with assembling the greatest cyborg soldiers the world has known and lead them into battle. Unravel the dark truths behind the Punishing virus, push back the Corrupted and reclaim the Earth in this stylish Action-RPG.
---
Check This Out Next
---