With Stage VI of Space Gap finally lifted, players have 30 days to get their hands on the SS-ranked Gazel in Tensura: King of Monsters.
The Hero King of Dwargon, Gazel Dwargo is the ruler of the dwarves and the first political powerhouse to back Rimuru and the Jura Tempest Federation. Trained in the way of the sword by Hakuro, Gazel is feared and respected by many.
After beating every other Space Gap node, players can challenge the Hero King himself. Defeating him in the King's Martial Test rewards players with Gazel, 1 of the only 2 SS-ranked characters currently available in the game.
Is he as powerful as his rank suggests him to be? Or is he another letdown like Ifrit? Carry on reading this guide on Gazel in Tensura: King of Monsters!
Gazel's Skills
SS-ranked stats aside, let us analyse Gazel's skills to see how they match up.
| | |
| --- | --- |
| Auto Attack | 180% single target DMG |
| Ultimate Skill | 312% single target DMG. Deals bonus 100% DMG to terrorized targets. | Costs 20 mana, CD for 1 round at the beginning, 2 round CD thereafter |
| Aptitude | Receive 1 mark every time he receives DMG from an auto attack. Once Gazel reaches 3 marks, he will deal 100% DMG to the enemy target in front of him and the enemy units around it in a cross and terrorize them. This effect cannot be stacked and lasts 1 round. (Terrorize: Lower the target's ATK by 20%) |
| Synergy | If the enemy is suspending, deal 75% DMG to the target and knock it back |
| Aptitude | Gazel has a 30% chance of dodging auto attacks |
Gazel boasts solid auto attack DMG and has the hardest-hitting single target ultimate skill in the game. He is also one of the few characters to possess the ability to dodge, giving him some degree of survivability.
Unfortunately, just like Ifrit, Gazel gets outclassed by lower-ranked characters. While he does have the strongest single target ultimate skill, other characters can deal comparable single target DMG. Gobta can reach similar numbers thanks to his passive. Similarly, Gabiru, buffed by his ultimate, can deal upwards of 500% DMG through auto attacks on the first two rounds alone.
Furthermore, his aptitudes are quite lacklustre. Being able to dodge 30% of auto attacks is not that useful when most of the time, enemies deal majority of their DMG through ultimate skills. Even when fully maxed out with 70% dodge, not being able to avoid ultimate skills is still a painful setback. As a tank, characters like Souei [Kijin] and Ranga are better than him in that regard.
As a result, his overall usefulness seems to be even lower than Ifrit, who could at least hit all enemies with his ult and can clone himself every turn. While they are definitely not bad characters, many other characters can do their job better and are a lot easier to max out.
Using Gazel
Undeniably, there will still be Tensura: King of Monsters players out there who will want to use Gazel in their team, regardless of how good he is.
If you insist on using Gazel, it is recommended to equip him with Bloodthirsty Zealot. Four Gears of this set coupled with two Gears from another set will keep him alive longer. Thanks to his aptitude that lets him trigger an attack on a group of enemies after receiving 3 auto attacks, Gazel will have a decent source of lifesteal. Aim for Parry, ATK Bonus, Crit and C. Dmg as secondary attributes in Gazel's Gear.
In your formation, Gazel works best on the front row as the secondary tank. As long as he is not the main target of enemy ultimate skills, he should do a decent job as a tank. If you still insist on having him as the main tank, then it is highly advisable for Rimuru to equip Healing Potion to help keep Gazel alive.
Unfortunately, Gazel just does not have a lot of synergy with other characters, figuratively and mechanically speaking. He just does not have any great teammates, other than Shuna [Ogre] to guarantee a crit on his ultimate or healers to keep him healthy.
Closing
While Gazel is likely a mid-tier unit at best, it is strongly recommended that players get him. Even if you don't like him, clearing his stage still gives players a whopping 2000 Space Badges, which is easily more than 2 weeks worth of Space Gap farming.
Besides, he is a free SS-ranked with great stats. Furthermore, players do not need to go through an abysmal 0.25% pull rate for an SS character to get him. If anything, players should get him since there are only 30 days left to obtain him. It is unknown whether players can still get Gazel once season 1 of Space Gap ends.
Like always, stay tuned to the game's Facebook page for all the latest developments.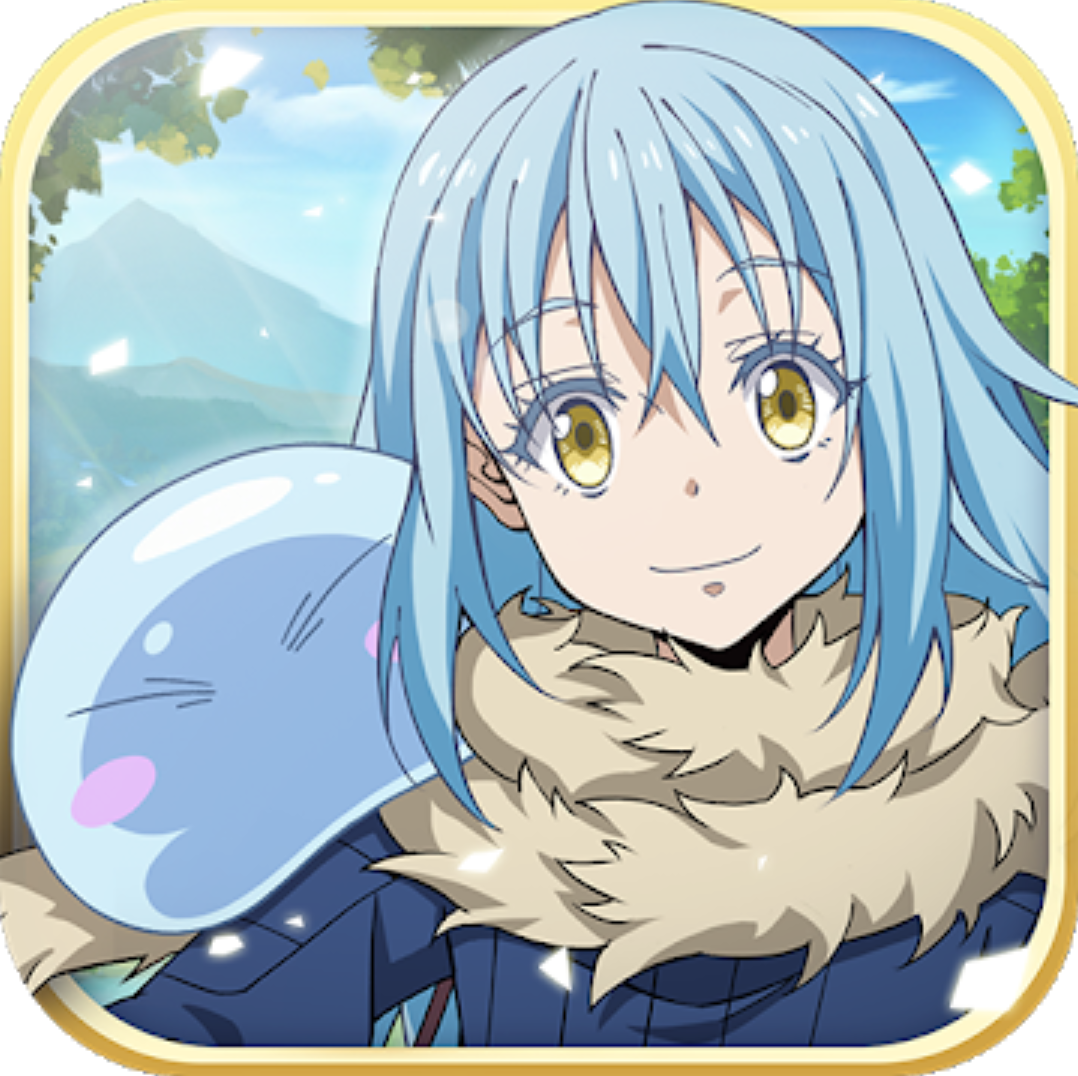 Tensura: King of Monsters
Android, iOS
I'm not an evil Slime! Would you like to hide in my stomach?
That Time I Got Reincarnated as a Slime: King of Monsters is a mobile strategy multiplayer online RPG game, an official game adaptation of the anime under the original writer Fuse's supervision! The game employs the state-of-the art 3D cel-shading technology to present to gamers the Jura Tempest Federation from the anime. In the game, players may summon monsters, collect characters from the original anime and build up powerful monster combat lineup. The game features a unique Devour system that allows players to develop their own Rimuru!