It's that time of the year travelers, Lantern Rite is upon us and the 3.4 Update is ready to bring us lots of festivities and new stuffs for you to experience. Without further ado, here's what is coming to Genshin Impact in 3.4
NEW CHARACTERS
4 Star Dendro Polearm – Yaoyao
5 Star Dendro Sword – Al-Haitham
NEW EVENT WISHES
Phase 1 with Al-Haitham, Xiao and Yaoyao on Rate Up
Phase 2 with Hu Tao and Yelan on Rate Up
NEW WEAPON
5 Star Sword Light of Foliar Incision
NEW STORY QUEST
NEW AREA
This new map expansion links with Sumeru's desert with a huge tornado at its center. There will also be another huge World Quest that you can experience that serves as the sequel to the Golden Slumber World Quest.
New World Boss – Setekh Wenut
NEW EVENTS
The Exquisite Night Chimes
The overarching Lantern Rite Quest for this year, featuring not only characters from Liyue but also from other nations including an infamous bards who was carried here by the Music.
Almighty Arataki Extraordinary and Exhilarating Extreme Beetle Brawl
A brand-new event with Arataki Itto as the center as he hosts the first ever Beetle Brawl Festival in Inazuma.
A dueling event where you'll be playing as the Traveler. No Elements are allowed and you'll be facing ferocious with only your parrying skills to show.
NEW COSTUMES
4 Star Costume for Lisa Obtainable from Second Blooming Event
4 Star Costume for Kamisato Ayaka available for purchase at a limited discount during 3.4 Update
As with every Lantern Rite, participating in The Exquisite Night Chimes will also reward you with a free Liyue 4 Star of your choice and this time, Yaoyao is in the mix.
That's all of the highlights during the 3.4 special livestream in Genshin Impact. Let's not forget about the primogems codes yeah? It's listed down below:
NS8TUVJYR4UH
NSQTVCKYRMDM
LB8SDUJYQ4V9
See you in 3.4 Travelers and have a Happy Lantern Rite!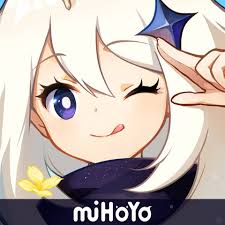 Genshin Impact
Android, iOS, PlayStation 4
Step into Teyvat, a vast world teeming with life and flowing with elemental energy. You and your sibling arrived here from another world. Separated by an unknown god, stripped of your powers, and cast into a deep slumber, you now awake to a world very different from when you first arrived.
---
Check This Out Next
---