It's time to mark your calendars, the Mobile Legends: Bang Bang M4 World Championship is fast approaching to close out the 2022 Competitive Season. Organised by Moonton, the tournament will span across 1st till 15th January 2023 and is held at the Tennis Indoor Stadium Senayan located in Jakarta, Indonesia.
A total of 16 teams, ranging from from Asia, North America, the Middle East and North Africa (MENA), Europe and Latin America will be facing head on against each other in hopes to claim the championship with a grand prize pool of $800,000 USD.
The M4 World Championship will start off with the group stages on 1st January till 4th January 2023 where the 16 teams will be split into 4 groups of 4 teams. All of the matches in the group stage are played in a Bo1 series where the top 2 teams will proceed to the upper brackets playoff.
Meanwhile the Knockout Stage starting from 7th January till 15th January 2023 features a double elimination among the eight teams beginning in the Upper Bracket and the other eight in the Lower Bracket.
The Grand Finals will then take place on 15th January 2023 which pits the Upper bracket and Lower bracket finalists in a Bo7 series to claim the championship title.
In-Game Events
To hype up the M4 World Championships, Mobile Legends: Bang Bang will also be having a plethora of themed in-game events and rewards for players to enjoy while they wait for the tournament. Starting from 20th December 2022 till 22 January, the M4 in-game event will feature a Battle Pass where players can unlock a bountiful amount of rewards.
Two of the featured rewards for the M4 Battle Pass would be "Light Chaser" and "Stellar Brilliance" skin for the Marksman hero – Beatrix, the Dawnbreak Soldier.
While the two skins have two varying designs, both of them share the same white and gold colour, showing off a regal and prestige feel which is very befitting for a championship skin. Beatrix mains are eating well in this battle pass as one of the other rewards features a figurine of the hero in her "Stellar Brilliance" skin in a really cool battle pose!
Other rewards such as Emotes, Sacred Statue, Spawn Effect, Recall Effect, Avatar Border and Trail Effect awaits in the battle pass, so be sure to get it while you can! Not only that, but by completing a certain amount of tasks in the battle pass, players are eligible to receive a free "War Lion" special skin for Aulus!
Apart from the rewards included in the M4 battle pass, there will be an abundance of events that will be running throughout the M4 event starting from 20th December 2022 all the way till 22nd January 2023 where players can earn M4 pass EXP among other rewards!
And starting from 24th December 2022, an M4 Support Chest which contains a bunch of M4 pass EXP will be available in the game. Opening these support chests will also potentially land you a chance to receive a mysterious gift as well.
During finals day of the M4 Championship on 15th January 2023, players who log into the game will be able to claim an M4 themed avatar border among other rewards as well.
That's not all, an M4 Battle Night event will be happening on 21st January 2023 where players can unlock a Skin Chest by completing various tasks and get to pick a hero skin of your choice within the chest.
Various battle bonuses for limited amounts of matches will also be present such as Double Protection Points and Double EXP as well as free access to all Heroes, so this will be the prime time to hop on into Mobile Legends: Bang Bang if you haven't already!
So what are you waiting for? Join in the hype for the M4 World Championship and download Mobile Legends: Bang Bang on the GameCentre now!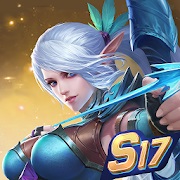 Mobile Legends: Bang Bang
Android, iOS
Join your friends in a brand new 5v5 MOBA showdown against real human opponents, Mobile Legends: Bang Bang! Choose your favorite heroes and build the perfect team with your comrades-in-arms! 10-second matchmaking, 10-minute battles. Laning, jungling, tower rushing, team battles, all the fun of PC MOBAs and action games in the palm of your hand! Feed your eSports spirit!
---
Check This Out Next
---