Another year, another wallet beating in order to obtain the Arknights Global Second Anniversary Vacation Kit. Arriving on time for the northern hemisphere's summer and all year round equatorial heat in Southeast Asia, let's unbox this luggage.
THE BOX
Unlike last year's illustration collection, this year's box is a far more vibrant overall, with Ch'en the Holungday and Lin Yuhsia lounging by the beach. The box has a plastic handle on the top, so you really can lug it around like a typical piece of luggage. The back is emblazoned with assorted "stickers" from the Dossoles Holiday event, as well as the Arknights 2nd Anniversary text in palm green.
THE CONTENTS
Buffered by foam and smaller items sealed in plastic, each kit contains:
Dossoles Holiday Laser Travel Vouchers
Dossoles Holiday Invitation Letter
Arknights 2nd Anniversary Artbook
Arknights Animation Artworks
Character Pin Set
Dossoles S.P.A. Boutique Stickers

Vacation Towel
The Dossoles Holiday Laser Travel Vouchers feature art also found inside the artbook, of which there are six in total. Styled like airplane tickets, these are gifts from Mayor Candela enclosed with her invitation letter, so that one may partake in the luxury paradise of her making.
The artbook contains some comics that have been posted on the official accounts before (example). A lot of the artwork features the Operators enjoying their vacation in their swimwear, with some without those outfits are just celebrating in their own way. It's hard to capture on camera, but when you have the book in your hands, the coated paper has a rainbow sheen when viewing it from the side when it's closed.
The Animation Artworks are a selection of key frames from some of the animated trailers from Yostar Pictures. A more complete collection are what you can probably expect from the Key Frames collection available through the Japanese Yostar store.
The character pin set features cute artwork of the Lungmen summer crowd, namely, Ch'en, Swire, Hoshiguma and Lin Yuhsia. They can also be found on the Vacation Towel.
Last but not least, are the Dossoles S.P.A. Boutique Stickers. Unfortunately, Ernesto is not around for you to exchange these into other wares.
As a bonus, this box came with a postcard featuring an illustration from the 2nd anniversary event portal, where you could scribble your own messages for people. An additional booklet contains blank pages, and some stickers of characters from other games Yostar has published.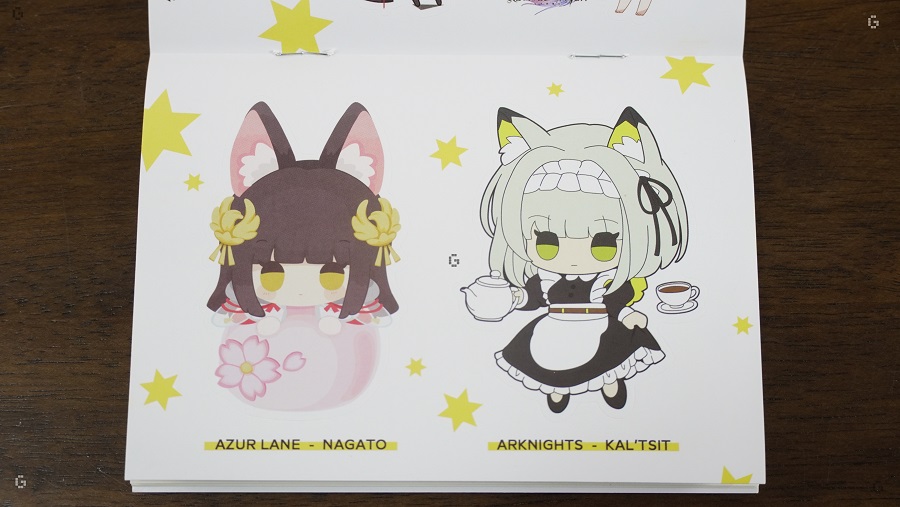 ---
Now to get ready for the next batch of merchandise to annihilate the wallet with as we look back on anime tower defense.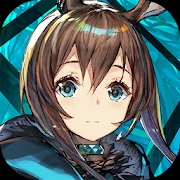 Arknights Global
Android, iOS
Take on the role of a key member of Rhodes Island, a pharmaceutical company that fights both a deadly infection and the unrest it leaves in its wake. Together with your leader Amiya, you'll recruit Operators, train them, then assign them to various operations to protect the innocent and resist those who would thrust the world into turmoil. Your tactics will determine the future of Rhodes Island. Fight for the Dawn!
---
Check This Out Next
---