The alternate form of 2B who first appeared in Soul Calibur VI, 2P, will be an obtainable character in NieR Reincarnation. The game releases next week on July 28, 2021 on iOS and Android.
To those who only played the NieR series, 2P might be an unfamiliar face. Despite debuting as a fighting game character, 2P was further fleshed out in the Shadowbringers expansion for MMORPG Final Fantasy XIV as an NPC ally. Later, she appeared as an enemy in the YoRHa: Dark Apocalypse Alliance Raid for the game.
In NieR Reincarnation, 2P finally gets to be a playable character during the NieR: Automata crossover at launch. She will be obtainable alongside 2B, 9S and A2. 2B and 9S will be obtainable through the event, while 9S and 2P are only available via gacha.
2B is an infantry unit who specialises in close-ranged combat.
9S is a ranged specialist.
Finally, A2 is also a close-ranged combatant like 2B, but features a different play style.
Besides the four event characters, players who log in during the event will be able to get login reward bonus weapon, Emil Head, for free.
You can learn more about the crossover event for NieR Reincarnation in the game's community live stream on Twitch.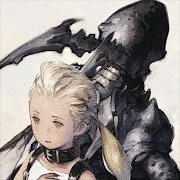 NieR Re[in]carnation
Android, iOS
The latest game in the NieR series arrives on mobile devices! NieR Re[in]carnation is a command-action RPG for mobile devices from Square Enix and Applibot.