War of the Visions: FFBE is finally out in Japan for us to give our first impressions! It probably won't surprise you to know it experienced some server issues as people rushed to get in. Of course, more importantly, how does it play? Do check out our previous articles on the gameplay previews: here, here and here. The game also had a pre-launch stream which we covered as well.
For its artstyle and presentation, one could say the wait for WotV was well worth it. Both the 2D art and 3D models are fairly gorgeous, with the really bombastic effects saved for summons. The story is fully voiced, but most of the game isn't, presumably to save on storage space. The systems gradually open up to you as you go through the story. You should clear them anyway, for clear rewards.
You can take up to five members as well as one guest party member. Player supports require an incremental amount of gil to use as party members. You won't be able to take a friend's overpowered helper to cheese battles if you don't have gil, unfortunately. It does encourage some level of grinding to players to be strong on their own terms.
You can choose where to deploy your units before you begin according to the highlighted squares on the field. Direction is important just like your regular FFTA games with bonuses if you strike from the side or back. There will be skills that use Tactical Points and Action Points; TP are for support skills, and AP are for offensive skills. There are skills with charge times, leaving them vulnerable, and enemies can move out of position.
After some time, you'll be able to unleash your Limit Break, or Summon where applicable. There's elemental rock-paper-scissors – with 8 of them in total – so that's another thing to consider in battle. Some maps can also have glowing red spots where you can perform an action to manipulate the environment. When enemies are downed, they have a counter. These counters indicate the turns till the enemy will get back up, so be warned.
Characters can be levelled up and limit broken. You can also unlock "jobs" for them with enough materials. Units in battle earn both EXP and Job Points, the latter of which you use to unlock/upgrade skills in a staggeringly sprawling tree system.
There's lots of beginner missions to clear, so you could try to gather up and roll a whole bunch. The first free roll doesn't to be fixed, so if you would like to try, it may be possible for you to reroll for something better before you go through the tutorials. The rate isn't particularly generous but they can "flip" even in the middle of tapping through your results, for that extra excitement.
For the time being, it could sate that desire for a full-fledged FFTA title. Combat is responsive, production value is decent, and presentation is quite nice. It would definitely be much easier if you're able to read the menus and such, so we'll have to wait some more for the global release. Meanwhile, check out the Japanese Twitter and website.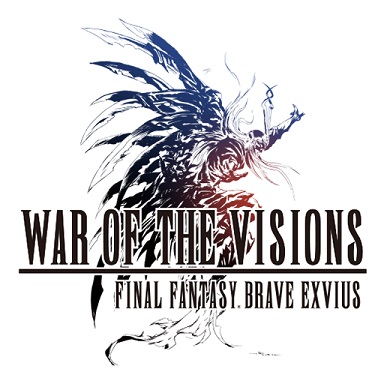 War of the Visions: Final Fantasy Brave Exvius
Android, iOS
In the latest work of the FINAL FANTASY BRAVE EXVIUS series, experience a battle that has remained unknown in the world of FFBE...until now. Characters from past FINAL FANTASY titles will be included! Twin princes and the beautiful steel maiden— The War of the Visions begins!