Yato, leader of Rhodes Island Operations Team A4, will be donning the Kirin R armor in the Arknights and Monster Hunter collaboration event.
Combat personnel Yato is part of Operations Team A4 along with Noir Corne. Wearing the Kirin R armor and unmasking herself, Yato will become one of the protagonists of A Flurry to the Flame, the crossover event between Arknights and Monster Hunter.
Class and Archetype
Kirin R Yato is a 6★ operator and a limited alternate variant of 2★ Yato. As part of the crossover event between Arknights and Monster Hunter, Yato donned the Kirin armor and took on the role of an Executor Specialist, an archetype known for its fast-redeployment playstyle.
Executor Specialists are melee Operators who have low DP cost and a much shorter redeployment time than any other classes, allowing them to easily retreat and be summoned to battle multiple times as the situation calls for it.
The stats of operators under this archetype can vary and Kirin R Yato is one with average stats but possessing rapid attack speed and the capability to burst down enemies in quick succession.
Talents
Both of Kirin R Yato's Talents are straightforward damage boosts, but while they may look simple on paper, their efficiency made her a formidable DPS.
Her first Talent, Kirin Bolts, enhances her attacks and causes each hit she delivers to also deal an additional instance of Arts damage based on a small percentage of her ATK. The Arts damage allows for Kirin R Yato to perform particularly well against high DEF enemies where other Executor Specialists may struggle due to them being only able to deal Physical damage.
Her Elite 2 Talent, Archdemon Mode, bolsters her damage further, granting her bonus ATK during the active duration of her Skill and for 10 seconds afterward. Another Talent that further strengthens her damage potential and places her on a podium as one of the best DPS in Arknights.
Skills
Much like her Talents, Kirin R Yato's Skills are also offense-focused and designed for her to dominate her enemies through high damage output.
Her first Skill is Demon Mode and much like the Dual Blades from Monster Hunter, the ability grants Kirin R Yato increased attack speed and renders her attacks to hit twice for the next 20 seconds. Furthermore, for every third hit during Demon Mode, Yato will unleash 6 slashes instead. Demon Mode is a great ability that has a simple yet efficient effect, allowing Kirin R Yato to be a single-target assassin specialist.
Yato's new second Skill is Blade Dance, and similar to the ability of the same name in Monster Hunter, Yato unleashes 16 slashes at enemies in front of her. During the Skill duration, Blade Dance also enhanced her first Talent, Kirin Bolts, and gave Yato more damage.
Additionally, Yato will Taunt enemies during Blade Dance and draw in enemy aggression. In spite of its short duration, Blade Dance is a versatile ability that allows Yato to deliver a mix of Physical and Arts damage to multiple foes.
Moving on, we have her third Skill, Midair Spinning Blade Dance, an ability that has her dashes up to 2 tiles ahead of her, even able to go past another Operator or a wall. During the dash, Yato will slash all enemies she comes in contact with, even flying ones, and for each foe struck, the dash distance extends, up to 5 tiles ahead, all while she becomes invulnerable.
Midair Spinning Blade Dance is a versatile Skill suitable for many situations especially when there are also aerial enemies and its formidable burst of damage essentially allows Yato to mow down an incoming horde.
Final Thoughts
The lore behind Yato's experience and reputation in Arknights finally pays off as the developers finally give her a variant in the form of her in the Kirin armor from Monster Hunter, which is a far cry from the forgettable 2★ counterpart. Kirin R Yato is undoubtedly one of the more versatile Executor Specialists in the game, though primarily specializing in mowing down hordes of enemies with great efficiency.
It is important to note that Kirin R Yato is still an Executor Specialist, thus having poor defenses for prolonged fights, and then again, the archetype's playstyle focuses on rapid redeployment so she should not be staying on the field for long.
Her Skill 2, Blade Dance, allows her to unleash no less than 16 beautifully animated slashes with outstanding damage output from the enhanced Kirin Bolts talent, with the only caveat being the risk of her increased Taunt level drawing in potentially fatal aggression.
On the other hand, her Skill 3, Midair Spinning Blade Dance, is a powerful flashy ability that allows Yato to execute dashing slashes through multiple tiles and deal powerful AoE damage to all enemies along the way. To top things off, Yato is invincible during the attack sequence, allowing her to unleash thunderous damage while remaining completely safe from harm. However, the ability can be tricky to use correctly since it is highly dependent on her positioning.
The answer on whether you should pull for Kirin R Yato is unquestionably yes as she is a Monster Hunter collaboration character, making her a truly Limited operator who is not likely to return in the future. Not to mention her impressive damage potential, Kirin R Yato is surely a worthy Operator to fight alongside you. Since she is a collab character, she is also guaranteed to appear in the first 120 pulls within her featured banner.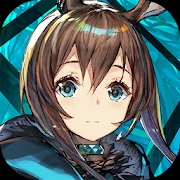 Arknights Global
Android, iOS
Take on the role of a key member of Rhodes Island, a pharmaceutical company that fights both a deadly infection and the unrest it leaves in its wake. Together with your leader Amiya, you'll recruit Operators, train them, then assign them to various operations to protect the innocent and resist those who would thrust the world into turmoil. Your tactics will determine the future of Rhodes Island. Fight for the Dawn!
---
Check This Out Next
---