Dokkan Battle is celebrating its annual Worldwide Celebration Campaign, and as Part 2 draws closer, players would soon get to enjoy a myriad of new events and characters.
New stages
Players will be ecstatic to hear that we're receiving a new Infinite Dragon Ball History stage, which would give a generous amount of Dragon Stones through completing missions.
For more experienced players, Stage 4 of the Ultimate Red Zone [Dismal Future Edition] is also on the horizon. Considering how tough Stage 3 was, players should prepare themselves for the upcoming stage.
Potential Characters (Editorial)
After the mishap last year, this celebration seems to be following the more popular format of the 8th Anniversary, with Dual-Dokkanfest LR Banners in Part 1, and Dual-Carnival Legendary Banners in Part 2.
So it's safe to say that we will be receiving 2 Carnival LRs for Part 2, but who would be worthy enough to grab players' attention?
As with all Worldwide Celebration Campaigns, we can expect 1 Super Type unit and 1 Extreme Type unit to be releasing.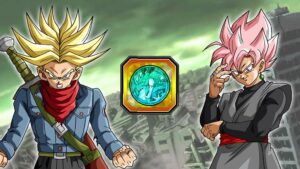 Most players are expecting some form of Super Saiyan [Rage] Trunks and a Super Saiyan Rosé Goku Black to be releasing, and it seems like the most logical and probable prediction.
Sticking to the Future theme, a Future Gohan and an Android #17 & Android #18 unit would be interesting.
Not out of the realm of possibility, a Super Saiyan God SS Gogeta and a Super Saiyan [Full Power] Broly release would send the community into a frenzy.
Dragon Ball Z: Dokkan Battle is available to download on both iOS and Android.
---
Check This Out Next
---