If you've been snooping around for Genshin Impact news, you've more than likely seen the reveals of playable Zhongli, Childe, Xiao and Ayaka Kamisato, just to name a handful. Do you see my MC's gaze of longing at Zhongli? While they aren't yet playable, though, I say they're free game to be added to this list. So, here we go!
---
ZHONGLI
How could you not want him playable? The epitome of "You're stupid, I like that in a man", the speculation on him being the Geo Archon has no brakes. Also, have you seen his attack animations? True to form, you'd be giving him all your Mora to level him up because the gods don't have any money in this world.
CHILDE
The token good teammate of the ~evil~ Fatui, look at his smile and his dead eyes and his lack of skill in using chopsticks and tell me you don't want this two-faced man on your team. He's also a sugar daddy, but not while under your employ, tragically enough. Here are his attack animations.
DIMITRI DAINSLEIF
Already revealed to be playable at some point in the future, it would seem the House of Blaiddyd has gotten isekai-d into Teyvat. There would be no other reason for me to want him except to fill out my team with boys.
XIAO
When is it too many god-adjacents to have in any single team? Who cares, though Xiao being Anemo would have him overlap with Venti, and his polearm weapon means he'd be competing with Zhongli. Not that it means anything in specific since his role would be different from theirs anyway. Just wondering when he'd be coming.
VARKA
Jean's overworking herself being Acting Grand Master, who's currently off the grid somewhere. Who's this fellow? Would they be another Anemo user as befitting a citizen of Mondstadt? Whoever they are, they should be assuredly more mighty than Jean, heck, even Diluc? Who are they, though?
Many characters have alluded to an Albedo in their voiced lines (tucked away in their profiles) even though there hasn't been any apparent direct reference to this character. If this is really Albedo, they look pretty young for someone who may be implied to be an alchemist of some sort.
CLOUD RETAINER
What's another adeptus to add to the pile? If Xiao has a human form, surely the other adeptus would also be capable of doing so? Also, I want to see the catfight between Cloud Retainer and Ningguang over the latter's floating palace.
PAIMON
If Lyria can get a playable character in Granblue, then Paimon could be the token fairy to join up the team! Special ability: food vacuum, eating all the food in your inventory to become Giga Paimon and one-shots everything in sight.
STONEHIDE LAWACHURL
Surely if we can speak the Hilichurl language, we can convince this guy to join us, please? I don't wanna fight these guys because they're a massive pain in the behind. We could have a token hilichurl party member, right? Right?
TIMMIE
Timmie's had enough of the Traveler's shit and will take up arms to protect his precious birds. This boy could wield a mean claymore to run down the Traveler for daring to farm up the birds for fowl, take my word for it.
---
The list descended into more of a joke territory towards the end, but honestly speaking, besides the characters already revealed, there's not enough story yet for me to feel invested in having these NPCs I've only seen once to become playable. I'm sure they will be at some point, because no one would spend so much effort into making one-off characters with unique sprites and speaking lines, would they?
Also as much as I want more characters to be playable, there's just so much standing in the way of raising them to an acceptable power level, or worse still, getting them in the first place. Good luck to everyone going to pull for the eventual playable characters, you're gonna need it.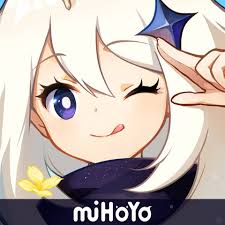 Genshin Impact
Android, iOS, PlayStation 4
Genshin Impact is a free-to-play, open-world action role-playing video game developed by miHoYo. It is the second game from miHoYo to feature original IP, the first being Gun GirlZ.