With Tales of Arise at your doorstep (and ours), the world is just about ready to dive into the latest mothership title of the Tales series. What better way than to unbox our Tales of Arise media kit?
HOOTLE
Never mind the game itself, this is what I'm playing Arise for! Hootle on its own isn't a very big creature, with beady eyes that stare into your soul… the title's mascot also comes with various accessories for one stylish owl-thing. Does Hootle want to commit crimes? Put on some bat wings! Au naturel Hootle is also an option.
MUG
The package arrived with a jet-black mug emblazoned with Kisara in a combat-ready stance. On the back is the title and logo. Can't wait to sip the morning coffee with the hot lady knight.
TOTE BAG
The bag is a reasonable size that one could take out to store your convention goodies while you flex the print of the game's leads to your fellow community members of culture.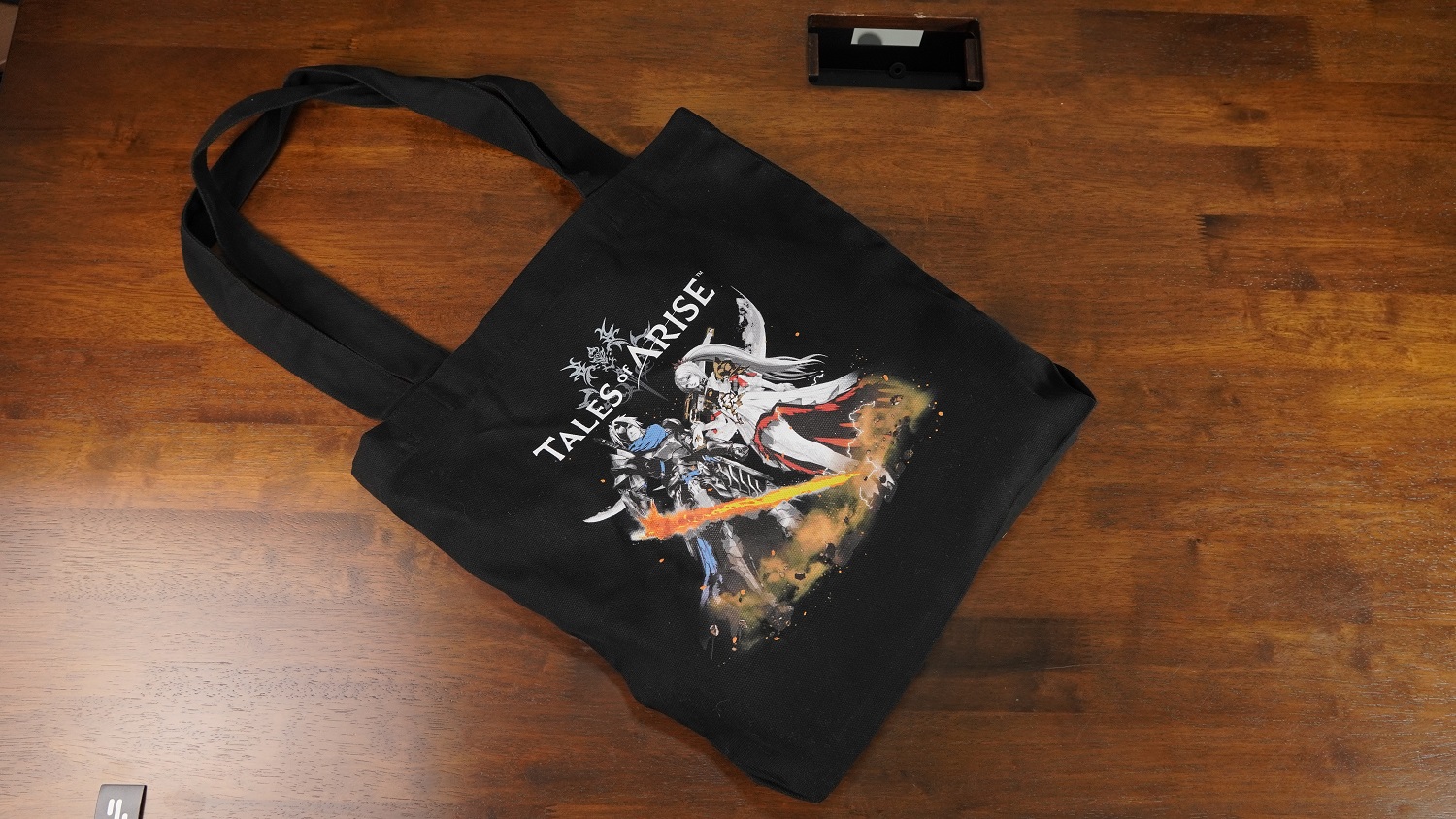 Thanks to Bandai Namco Entertainment for the Tales of Arise media kit! Now, if you'll excuse me, I need to find an opening to filch a Hootle for myself.
Do check out our review here!
Tales of Arise
Microsoft Windows, PlayStation 4, PlayStation 5, Xbox One, Xbox Series X|S
300 years of tyranny. A mysterious mask. Lost pain and memories. Wield the Blazing Sword and join a mysterious, untouchable girl to fight your oppressors. Experience a tale of liberation, featuring characters with next-gen graphical expressiveness!