miHoYo has announced that the Honkai Impact 3rd Genshin Impact crossover event would be coming to Global servers, along with its release date.
According to the Honkai Impact 3rd Twitter, the Genshin Impact Global crossover would start July 11th, and see the addition of a new SP battlesuit, Fischl from Genshin Impact.
Her moveset isn't 1:1 carried over from Genshin Impact, however, as a lot of changes have been implemented to make her play more like Honkai Impact 3rd's Valkyries. For example, she has a perfect dodge now, in which she counters with a lightning strike on top of slowing down time.
Similarly, her ult is an AoE effect, using her familiar Oz to create a circle around her dealing damage.
Details On The Genshin Impact Crossover In Honkai Impact 3rd
Fischl isn't the first crossover character to come to Honkai Impact 3rd, as several months earlier Asuka from Evangelion was added as a limited-time unit. Unlike Asuka, however, Fischl will be a permanent addition to the game.
If the Chinese version of the game is anything to go by, fans can also expect a playable Keqing as a trial character, as well as a new Klee-inspired costume for Teresa as part of the Honkai Impact 3rd Genshin Impact global crossover.
The collaboration was previously announced for the Chinese version of the game, which is one patch ahead of the Global and SEA versions.
Honkai Impact 3rd 4.9 Details
UPDATE: miHoYo has issued a statement, here are the full details for the update.
The popular character Fischl from Genshin Impact is joining the game as [Prinzessin der Verurteilung!]. Players can claim this SP battlesuit for free upon their first login. In the previous behind-the-scenes video, the Honkai Impact 3rd team shed light on how they imported Fischl faithfully while giving her gameplay a Honkai twist and her image a power-up by updating her model, animation, and VFX.

[Prinzessin der Verurteilung!] will be the first archer in Honkai Impact 3rd. Her gameplay is built around weakspot aiming, which allows players to amp up the damage and hit feedback by firing at enemy weakspots. She can quick-fire in conjunction with Oz and cast QTE on the field to assist teammates. Aside from Fischl, another popular character Keqing from Genshin Impact will also make a guest appearance in the crossover story. She is playable in certain story battles on top of guiding players in the story.

The crossover event [Outworld Quest] where technology and magic co-exist is the collaborative project between major in-game factions Schicksal and Anti-Entropy. Players can freely explore maps, interact with NPCs and objects, and unlock fun subquests with chibi characters. Furthermore, Kiana's true identity will be revealed in the upcoming Chapter XXV. Players can complete certain missions and challenges to earn Theresa's crossover outfit [Heat of Trifolium], [Outworld Quest Emblem], stigma, fragments, and Crystals.

From July 12 to August 12 this year, Honkai Impact 3rd is partnering with renowned milk tea brand Kungfu Tea in America and Canada. Players can order collab milk tea for chances of winning awesome prizes including an iPhone 12, exclusive keychain, and exclusive stigma.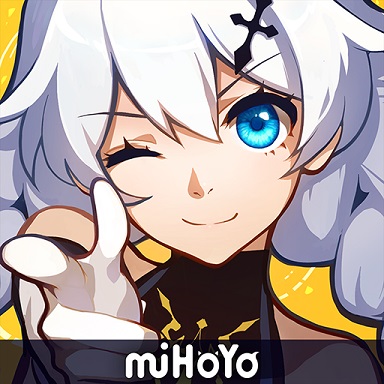 Honkai Impact 3rd
Android, iOS, Microsoft Windows
"Honkai, a mysterious force that annihilated human civilization on several occasions, has re-emerged in this once peaceful world..." A squad of young girls burdened with the very last hopes of humanity must fight for survival in this apocalyptic world filled with zombies and Honkai beasts. As the Captain of the Hyperion, you must lead these girls into battle against zombies and Honkai beasts in various locales around the world. Experience the girls' unique personalities, challenge and conquer various raids and stages, and enjoy the rich storyline of the Honkai Universe! Join the Valkyries and fight for all that is beautiful in the world!