Enter Eternal Engine, the newest event in Punishing Gray Raven! This guide will teach you how to best approach this event. Prepare your Serum, as there's going to be quite a fair bit to touch on:
Eternal Engine Event Overview
As the third major event in Punishing Gray Raven, Eternal Engine bears some similarities to both Frozen Darkness and Fallen Star in terms of content, but the event stages will be a bit different, which we'll explain further below.
Firstly, the new update adds the much-awaited S-ranked Attacker Construct, Bianca: Veritas and A-rank Support Construct, Sophia: Silverfang. Bianca: Veritas is gacha only while Sophia: Silverfang is obtainable by both gacha and exchanging for her Inver-Shards via event shop. Also, for those who missed Alpha, she will be added to the rotational banners!
Note that for F2P players planning to pull for S Bianca, DO NOT make the same mistake of pulling the wrong banner as how players did during Alpha's banner. The banner that guarantees Bianca: Veritas in 60 pulls is Themed Limited. F2P players are NOT recommended to pull from FATE Theme Limited.
F2P tip: Sophia is the best Support character for fire teams and will remain so until the release of Amplifier Liv: Midnight Sun, which is easily 2 years away. A reasonable investment would be to pull her from gacha, then use the Inver-Shards from the event shop to evolve her. Her 100% rate up starts on October 20th, and you're guaranteed to get her by spending 2,500 Black Cards or less. This is quite worth it as you save 12 shards by unlocking her from gacha as opposed to buying 30 shards from the event shop to unlock her.
The event also adds Chapter 10 to the Main Story. It is recommended not to do the Main Story, since it will be permanently added to the game, unlike the event stages. The only exception would be if the game adds another web event like Component Liftoff, but only time will tell if Kuro Game adds something similar in the future.
Eternal Throne
This is where you should spending most of your time and Serum for the next 5 weeks, especially if you're F2P. Eternal Throne is available for Commandants level 40 or above, so if you aren't there yet, get there ASAP.
The event currency this time is called "Akdilek Coins", and you should be farming them until the event ends. However, unlike Mass Deterioration before this, Eternal Throne is divided into 3 stages separated into 5 stations. All 5 stations have the same 3 stages (and the same drop rate). The only difference is the buff each station provides to your construct.
Another part of Eternal Throne that you should be aware of is the Authority Level. You level up your Authority Level by spending Serum in Eternal Throne. Authority Level determines the stations that are available to you as well as provides extra buffs (extra DMG bonus and starting Energy) on top of the buffs from the stations.
Station 1: Fire damage +10%
(Unlocked at Authority Level 5) Station 2: Extra damage for ranged Constructs +10%
(Unlocked at Authority Level 10) Station 3: Tank Constructs' crit rate is 100%
(Unlocked at Authority Level 15) Station 4: Dark damage +10%
(Unlocked at Authority Level 20) Station 5: Lightning damage +10%
You'll still want to complete all stages in all stations for the first clear rewards. However, for farming, you can farm in any station.
Farm the middle stage (GTN-2/5/8/11/14) for Akdilek Coins
Farm the right stage (GTN-3/6/9/12/15) for Memories (not recommended)
Unless you absolutely need Memories, it is not recommended to farm for them in the right stage. This is because it doesn't drop any Akdilek Coins at all. In addition, another reason why the right stage is not worth doing is because of Eternal Throne's Abyss Mode. In Abyss Mode, you can obtain Memories without spending Serum! Completing any of the stages above has a chance of dropping Magnetic Tickets, which are used to enter the Abyss Mode stage instead of Serum.
Note that due to how Authority Level works, it is not recommended to spend all your Serum in a day. This is because there is a daily EXP cap for Authority Level. As such, it is better for F2P players to space out their Serum expenditure throughout the event instead of blowing it all in one shot.
Exploration Stage – APUS
APUS is the new mode in Punishing Gray Raven that is part of the Eternal Engine event. Available for Commandants level 55 and above, it is described as a roguelike mode. For those who played Arknights, this is basically Punishing Gray Raven's version of Ceobe's Fungimist.
In APUS, players only have a limited number of entries per day as they take their Constructs on branching paths to reach the final boss. Check out our guide for APUS to learn how to best tackle it!
Event Shop – Akdilek Exchange
This is where you'll be spending your hard-earned Akdilek Coins. The event shop is divided into 4 carriages. Each carriage is basically its own subsection of the shop and is unlocked based on your progress in Eternal Throne.
The main priority that you should purchase is the Memory, Heisen. Unless you already have 12 Heisens to fully resonate with, your focus would be buying Heisens for your Bianca: Veritas.
Tip: The next event after Eternal Engine will add Chrome: Arclight, a Lightning Tank, to Punishing Gray Raven. If you have Akdilek Coins to spare, you can also consider buying an additional 4 Heisens for him as his endgame build will be using that and you usually would want both Veritas and Arclight on the same team, and as a result, you can't share Veritas's equipped Memories with Arclight.
The next priority would be Sophia: Silverfang's Inver-Shards. Everything else after that, such as the Dorm units, is completely up to you.
Note: The least efficient purchase for resources in the Eternal Engine event shop is Skill Points. Community members of the Punishing Gray Raven Discord made a breakdown of the currency cost/Serum ratio below:
Other Content
This section is for other content in Eternal Engine that isn't long enough to warrant their own section.
Besides Akdilek Exchange, there is also Merit Exchange. This isn't a shop, but the milestone reward system which you can redeem using Royal Tokens, dropped by pretty much all the other modes in Eternal Engine.
Full Speed Ahead is this event's Boss Challenge stage. Simply clear all 5 of the stages once for rewards and don't bother doing them again.
The new season of Babel Tower is called Sands of Infinity. Amongst the best rewards here include 6-star Memories like Frederick, Condelina and Cottie. Like the last Babel Tower, you can clear up to level 100 for all the important rewards, beyond that is just flexing.
---
We hoped you find our guide for the Eternal Engine event in Punishing Gray Raven useful. Be sure to follow the game on Twitter to stay updated with all the latest developments.
For more Punishing Gray Raven content, check out our: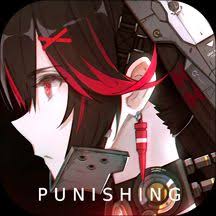 Punishing Gray Raven
Android, iOS
Punishing: Gray Raven is a fast-paced ultra-stylish Action-RPG. Mankind is almost extinct. Earth has been conquered by a robotic army—the Corrupted—twisted and warped by a biomechanical virus known as The Punishing. The last survivors have fled into orbit, aboard the space station Babylonia. After years of preparation, the Gray Raven special forces unit leads the mission to reclaim their lost homeworld. You are their leader. As commandant of the Gray Raven unit, you are tasked with assembling the greatest cyborg soldiers the world has known and lead them into battle. Unravel the dark truths behind the Punishing virus, push back the Corrupted and reclaim the Earth in this stylish Action-RPG.