APUS is most probably the most confusing mode in Punishing Gray Raven so far. Our guide will help you determine how to tackle it.
Added as part of the Eternal Engine event, APUS is a roguelike mode with branching paths that resets every week. However, in terms of rewards, the only reward that is worth your Serum are the 6-Star Memory Shards. It is recommended to spend your Serum on Eternal Throne and max out the daily limit on experience before taking on APUS.
The Rules
Every day, players have 5 exploration attempts. Each attempt is consumed every time you take part in a battle in APUS. The attempts reset every day, so any unused attempts are basically wasted. Each battle also costs 10 Serum and provide Akdilek Coins, Cogs and Support points (more on that later).
Note that as a roguelike mode, the HP of your constructs are carried forward after each battle. Thankfully, healing is permitted.
Pro tip: If you feel like your Constructs are going to die, you can quit the battle without wasting any resources or challenge attempts.
Support points are used exclusively in APUS for purchasing buffs and support constructs.
Constructs and Supports
Every day, you can choose 3 Constructs to form your lineup for exploration. Once the team is formed, you cannot change it until server resets the next day.
While it's tempting to use your strongest Constructs, you should also consider the Themed Constructs of the day. Every day, Themed Constructs (you can check who by tapping on the magnifying glass) provide the following buffs when used as part of your lineup:
1 Construct: ATK of the deployed Constructs increases by 10%
2 Constructs: Gains 15% more Support Points from battles
3 Constructs: Get a 10% discount in the Tactical Supply Shop
Regardless of who you choose, the most important Construct are your healers. Unless you plan to keep resetting a losing battle, healers are useful to keep your HP up for each fight.
Besides the Constructs who make up your main lineup, Support Formation is basically your reserve lineup in APUS. Support Constructs are randomly given to you by the game whenever you purchase them from Tactical Supply or from Random events.
Once your Support Formation is full with 3 Constructs, they can replace your main formation for a single battle without consuming one of the 5 daily attempts. However, once that happens, the Support Formation disappears, and you will need to obtain 3 more to have a full formation. Note that the Support Formation Constructs are very strong, with stats that are basically maxed out. Once your Support Formation is full with 3 Constructs, any time you get a new one, it will replace the oldest one you got, so be careful!
Also, the random Support Formation Constructs you get in APUS can also be Constructs that you haven't unlock in Punishing Gray Raven. Have fun using them!
The Strategy
The entirety of APUS consists of 5 zones with 16 nodes each. You're not able to backtrack or change your path once you selected the node that you are proceeding with. The nodes are as follows:
Tactical Supply: Basically a shop in which you can purchase buffs and random Constructs for your Support Formation by spending Support Points.
Supply Crate: Basically a treasure chest which will give you random bonuses.
Respite: You can rest to restore HP and gain one attempt or enhance one of your buffs.
Random Event: Ranges from a Skirmish to a question with 3 answers that give different rewards (or even nothing).
Skirmish: Consume 10 Serum and 1 attempt for a battle. Rewards include Akdilek Coins, Coins and Support Points.
Elite: The same as Skirmish, just stronger enemies.
Boss: The same as Skirmish, but you'll be facing a single boss. The boss for each zone is as follows:

1st Zone: Nozzle
2nd Zone: Iron Maiden
3rd Zone: Roseblade
4th Zone: Musashi
5th Zone: Rosetta
There is one node, called the Support Terminal, which you can access at any time to purchase buffs. If you have a large excess of Support Points and there is a powerful DMG-increasing buff, feel free to purchase a buff.
Generally, the goal is to take the most Serum-efficient route by avoiding fights. At the same time, always grab Support Formation Constructs as much as possible. The moment you have a full Support Formation, your next fight should ideally use the Support Formation so you can immediately start filling it in with more Constructs. Note: You can purchase more than one Support Formation Construct in Tactical Supply, so feel free to completely fill up your Support Formation in one Tactical Supply visit.
The Map
Here is a stitched map of the 5 zones in APUS, made by Zalmoxix#5504 from the Punishing Gray Raven official Discord. The red line indicates the most Serum-efficient route and represents the ideal route to use (especially if you are F2P).
Random Event answers
Here is a list of APUS Random Event answers and their rewards, compiled by user Irene#8089 from the Punishing Gray Raven Discord. Note that this is basically a translation of the Chinese version, so the exact language used in the questions and answers may not be completely accurate. When in doubt, follow the order of the answers (answer 1 is the top option, answer 2 is the middle option and answer 3 is the bottom option).
APUS node choices
| | | | | |
| --- | --- | --- | --- | --- |
| Nodes | Quote | Choice 1 / Reward | Choice 2 / Reward | Choice 3 / Reward |
| APZ3-1 | The sand and dust come from the mountains like a demon whistling tsunami, you must find a way... | Stand firm - 30 support points | Dangerous impact - 1 buff item | Find a shelter - 1 support teammate |
| APZ5-2 | The sea of sand is like a puzzle, and you have lost the original way forward. What is waiting for you in the new front is... | Broad road - nothing | Deserted stronghold - 30 support points | Oasis - 1 support teammate |
| APZ8-2 | The weight of the battle makes your adrenal hormones surge, and you seem to have some thoughts in your mind... | Relax - nothing | Experience - 1 buff item | Confused - 30 support points |
| APZ13-2 | There is a dilapidated building in front of you, maybe there will be... | Teammates - 1 support teammate | Supply box - 30 support points | Supply - nothing |
| APZ18-1 | Crossing the high point, your eyes become extremely broad, which makes you feel... | Keen - 1 support teammate | Brisk - 1 buff item | Relax - 30 support points |
| APZ22-1 | The support parachute from the sky garden has landed in front of you. Inside is... | Supply box - 30 support points | Teammates - 1 support teammate | Ammunition - 1 buff item |
| APZ27-1 | With the sound of breaking through the air, it is coming to you... | Rolling stone - nothing | Quicksan - 30 support points | Mechanical fragments - 1 buff item |
| APZ30-1 | You found the sacred tree left here by the predecessors. What is inside... | Free rancid - 30 support points | The wisdom of the ancestors - nothing | Nothing - 1 support teammate |
| APZ34-1 | The shortage of materials makes your actions stretched, and you have become... | Cautious - nothing | Consider more - 30 support points | Sensitive - 1 buff item |
| APZ37-1 | The air ahead is filled with harmful electric waves, but the road is just ahead... | Forced breakthrough - 30 support points | Waiting for reinforcements - 1 support teammate | Detour road - nothing |
| APZ42-1 | The road ahead is wide and smooth, it's time to move on... | Fast forward - 1 support teammate | Search along the road - nothing | Promote calmly - 30 support points |
| APZ45-1 | Facing a sandstorm with zero visibility, only those who rushed in can know what is inside... | Shortcut - nothing | Dust - 1 buff item | Weapons - 30 support points |
| APZ53-2 | You decide to abandon the confusion in your heart and listen to your deepest desires... | Good luck - 30 support points | Forward - nothing | Companion - 1 support teammate |
| APZ56-2 | As a commander, your responsibility is to lead the team to complete the task, for this... | Brave - nothing | Sanity - 30 support points | Firm - 1 buff item |
| APZ62-1 | As the support of the constructs, your responsibility is to help the team complete the task together, for this... | Thinking - nothing | Calculation - 1 buff item | Diligence - 30 support points |
| APZ67-1 | You walk along the wreckage and the flames, expecting the war to lead you to your next destination... | Lost - nothing | Trench - 30 support points | Breakthrough - 1 buff item |
| APZ69-1 | The infectious body in front of you has a huge array. If you want to kill the bleeding path in this, you need to make a cautious choice... | Step by step - nothing | Break through weaknesses - 1 support teammate | Frontal assault - 30 support points |
| APZ4-1, AP74-3 | The road ahead is full of unknowns, you need to plan for each next step... | No conspiracy - 30 support points | Caution - 1 buff item | Adventure - nothing |
| APZ78-1 | Unconsidered behaviour will have serious consequences, and you are forced to pay for it... | Lost - nothing | Transfer - 1 support teammate | Firm - 30 support points |
| APZ61-3 | As you walk through this long-dead city, you can't help but begin to feel... | N/A | N/A | N/A |
---
That is all for this APUS guide. We hoped you found it useful.
Follow the game on Twitter to stay updated. For more Punishing Gray Raven content, check out our: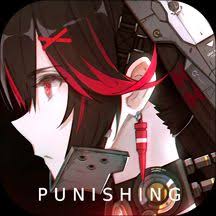 Punishing Gray Raven
Android, iOS
Punishing: Gray Raven is a fast-paced ultra-stylish Action-RPG. Mankind is almost extinct. Earth has been conquered by a robotic army—the Corrupted—twisted and warped by a biomechanical virus known as The Punishing. The last survivors have fled into orbit, aboard the space station Babylonia. After years of preparation, the Gray Raven special forces unit leads the mission to reclaim their lost homeworld. You are their leader. As commandant of the Gray Raven unit, you are tasked with assembling the greatest cyborg soldiers the world has known and lead them into battle. Unravel the dark truths behind the Punishing virus, push back the Corrupted and reclaim the Earth in this stylish Action-RPG.