A portion of Punishing Gray Raven global players have expressed their dissatisfaction with the game for pulling on the "wrong" banner. The game's first major event, Frozen Darkness, came with the release of Alpha (Lucia: Crimson Abyss), a highly anticipated character.
For those who are unfamiliar, there are two different banners for Alpha in Punishing Gray Raven, the Event banner and Special Event banner. Both banners give Alpha, but at different drop rates and pity.
The Event banner for Alpha offers her at a 0.5% rate with a guaranteed drop in 60 pulls. The Special Event banner offers Alpha (and other S-Rank Constructs) drop at a 1.90% chance, with a guaranteed drop between 80 – 100 pulls.
Understandably, the first banner is the safer option and was the one that was widely brought up amongst the community as the more free-to-play friendly one. However, many players have accidentally pulled on the Special Event banner instead of the Event banner.
This lead to a fair bit of 1-star reviews and angry posts on social media. Disgruntled players blamed the game's design for leading them to the Special Event Banner tab before the Event Banner tab.
However, this issue is mainly exclusive to the global version of the game. Players in the Chinese, Japanese and other versions of the game did not encounter this problem upon the release of Frozen Darkness.
Ultimately, it is the player's responsibility to comprehend and understand what they are spending their Black Cards (and/or money) on. All the information regarding the drop rates and pity system is available within the game itself. It is rather sad that Kuro Game is being blamed for user error.
We've reached out to Kuro Game for comment, and will update this article once they have responded.
For more Punishing Gray Raven content, check out: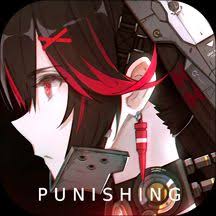 Punishing Gray Raven
Android, iOS
Punishing: Gray Raven is a fast-paced ultra-stylish Action-RPG. Mankind is almost extinct. Earth has been conquered by a robotic army—the Corrupted—twisted and warped by a biomechanical virus known as The Punishing. The last survivors have fled into orbit, aboard the space station Babylonia. After years of preparation, the Gray Raven special forces unit leads the mission to reclaim their lost homeworld. You are their leader. As commandant of the Gray Raven unit, you are tasked with assembling the greatest cyborg soldiers the world has known and lead them into battle. Unravel the dark truths behind the Punishing virus, push back the Corrupted and reclaim the Earth in this stylish Action-RPG.
---
Check This Out Next
---