A new weekly boss has arrived to Genshin Impact, in a new domain known as the End of the Oneiric Euthymia where you'll fight against what appears to be a new form of the Raiden Shogun. You will be able to unlock this new fight upon completing Imperatrix Umbrosa Act 2.
---
BEFORE YOU BEGIN
You should have a shield, and Electro character. If you're going to be using Raiden Shogun, note that her off-field Electro damage will not work on the Flowers of Remembrance (see below). You should also have a character that can cause Elemental Reactions with Electro (so Electro-Charged, Overload, Superconduct, etc.).
REGULAR MOVES
Notes
She can be staggered in this form prior to Baleful Shadowlord, when you break her guard. Note that you cannot stagger her in the larger shield.
Regular attacks
Capable of very large, sweeping Electro attacks. She'll also backstep reasonably often, forcing you to sprint back up to her.
Does lunging combos.
AOE attacks
Can call down Electro after her combo to push you back, or when she plants her spear on the ground.
Calls down these orbs of Electro to form an outer ring of Electro, before exploding the safe area and one additional explosion when the game momentarily freezes.
Summons
Conjures Magatsu Electroculi, can be easily destroyed.
When they are summoned like this, they will continuously pull you away from her, before exploding. These can also be destroyed.
Summons clones you need to destroy to find the real target. Can be briefly staggered when found. Getting the right illusion on the first try gets you the Impeccable Judgment achievement. Attack the clone that uses the "X" / double slashes to find the real one.
BALEFUL SHADOWLORD
After some time, she'll enter this form, gaining a shield bar. Depleting this bar will remove this form and allow you to do regular damage again.
Triggering Elemental Reactions will grant Energy Particles. Otherwise, your Elemental Energy will be sapped from the active character.
Regular attacks
Retains her various sweeping attacks.
AOE attacks
Charges up a strike directly in front of her.
Sends Electro slashes across the arena.
Summons
Spike will explode.
These spikes will release waves of Electro damage and continuously pull you away from the boss. Spikes will explode for more Electro damage.
Uses a tracking attack that follows the target with some black mist effects. Hand will emerge from under target and slams down. Can be moved away from.
Flowers of Remembrance
An Electro attack is needed to deploy the shield in one hit. Other elements take multiple hits. Raiden Shogun's skill must be DIRECTLY used on it, NOT the supporting attacks. Instantly kills any character after a brief freeze frame if no shield is deployed.
The active character also loses all Elemental Energy.
---
The Raiden Shogun has been described in lore as quite the fearsome warrior, and Genshin Impact has certainly tried to impress as such with this fight. At least you only need to do it once a week!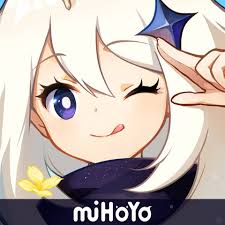 Genshin Impact
Android, iOS, PlayStation 4
Step into Teyvat, a vast world teeming with life and flowing with elemental energy. You and your sibling arrived here from another world. Separated by an unknown god, stripped of your powers, and cast into a deep slumber, you now awake to a world very different from when you first arrived.