Genshin Impact's Keqing fans just can't get a break – in China at least – with the official reveal of a character-themed smart speaker. The special edition Tmall Genie smart speaker will feature various Keqing voice lines, and can even emote! The store page can be found here, with a base retail price of 299 Chinese yuan. The box set has pins and accessory to go with, besides the key visual for the whole set.
The speaker will be using Keqing's Chinese voice actor as you might expect, where you can have her give you a wake up call, greet you, tell you a story, and the like. The functions of the Tmall Genie are basically akin to Siri. The product itself has been announced at the Chinese livestream before.
This year alone, Keqing has gotten a themed mechanical keyboard and her own scale figure, presumably with more to expect in the future. Going by the Tmall listing, pre-sales will begin 20 October 2021, 20:00 China time, and closes 1 November 2021, 00:30 China time, where any buyers pay off the remaining cost. Presumably any international buyers might need to find themselves a proxy to add to their Keqing shrine.
Which other character do you think they should get for a themed smart speaker?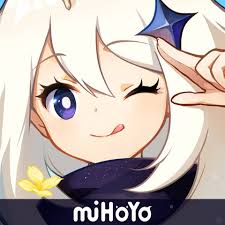 Genshin Impact
Android, iOS, PlayStation 4
Step into Teyvat, a vast world teeming with life and flowing with elemental energy. You and your sibling arrived here from another world. Separated by an unknown god, stripped of your powers, and cast into a deep slumber, you now awake to a world very different from when you first arrived.