Arknights has revealed their Invitation to Wine event for their home server, as their annual Chinese New Year event for 2022. The summary of the stream is as follows:
New Operators

6-star: Supporter Ling (LIMITED, Live2D Elite 2), Specialist Mr Lee

Ling is a Summoner, while Mr Lee is a 6-star version of Jaye / Mr Nothing
5-star: Vanguard Blacknight, Sniper Alternative Kroos (EVENT)

Blacknight is the 5-star version of Beanstalk
New Outfits

6-star: Dusk (with Live2D). As an on-release Live2D skin, this will cost 21 Originite Prime
5-star: Mr Nothing, FEater
Nian will also be getting her Live2D animation for her outfit
Players who bought Kroos' Halloween skin will receive a skin voucher as well

Operator Records for FEater, Nian, Ling and Swire
Modules for Ling, Nearl the Radiant Knight, Skadi (Guard), Flamebringer, Franka, Conviction, Matoimaru, Mr Lee, Mr Nothing, Jaye
Main story update, chapter 10 teaser
A Laterano focused story, which appears to include Mostima, Suffering(?), and 3 other new characters
Ceobe and Leizi will be added to Recruitment
Associated paid packs, event furniture set, Icefield Messenger rerun for SilverAsh, Pramanix and Schwarz
Freebies include

The usual bonus daily Orundum "tickets" where you pick one of two slips
Limited banner 10-Headhunting Ticket and free daily single pulls
More gifts from Operators
From the 2.5 anniversary livestream, Arknights CN's schedule is slated to have Invitation to Wine for the 2022 Chinese New Year, followed by a side story (presumably the Laterano event), and then the main story. Reruns of events were not specified. Global servers can likely expect the event to arrive in September or so.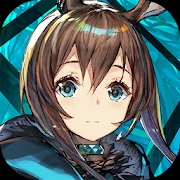 Arknights Global
Android, iOS
Take on the role of a key member of Rhodes Island, a pharmaceutical company that fights both a deadly infection and the unrest it leaves in its wake. Together with your leader Amiya, you'll recruit Operators, train them, then assign them to various operations to protect the innocent and resist those who would thrust the world into turmoil. Your tactics will determine the future of Rhodes Island. Fight for the Dawn!
---
Check This Out Next
---