The Girls Frontline collaboration that was released in China will be coming soon to the Garena published version of Call of Duty / COD Mobile. This collab will feature guns emblazoned with Girls Frontline characters, which include AN-94, 416 and MP5, as well as a skin for Scylla. The official teaser can be found on Facebook.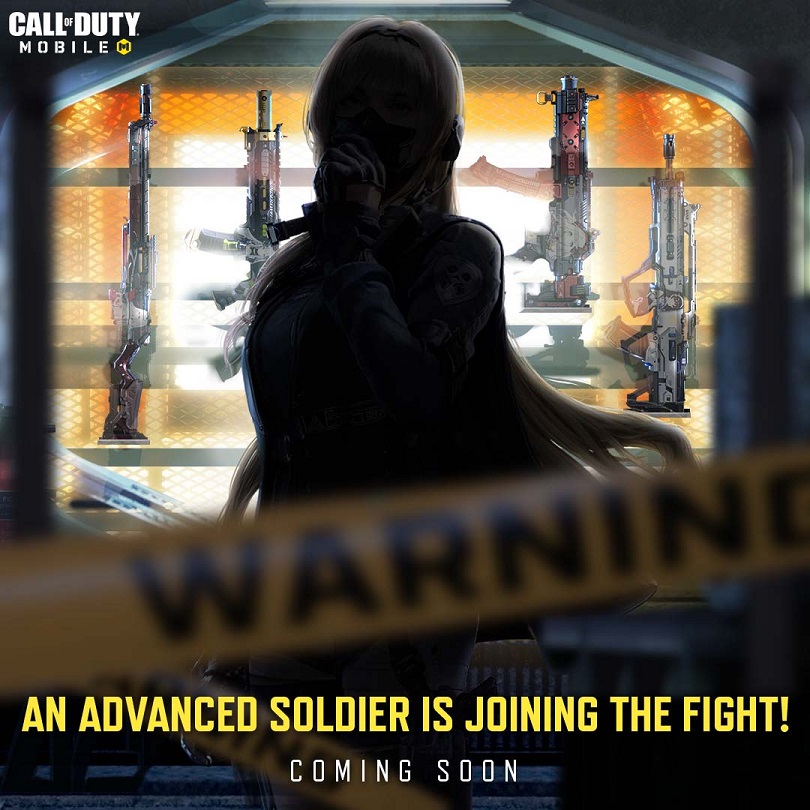 To be clear, the Girls Frontline collaboration is heading to COD Mobile specifically to the Garena published version, and has not been announced for the general global client. Whether or not it will be made available at a later date remains to be seen. Players should be able to expect everything from the collab's original launch in China, unless the regional differences will see any additions.
Stay tuned for the actual release of the collab, since they've only recently released the BobbyPlays exclusive bundle. It could very well be a week from now.
If you've got no clue what Girls Frontline is, you could watch the anime adaptation that began broadcasting a couple of weeks ago, or even play the game for yourself to see if you'd like a slower paced strategy game. There's more to come in the series itself, so see if any of the other projects pique your interest for something new.
Call of Duty Mobile - Garena
Android, iOS
The classic FPS franchise arrives to mobile devices! Bring the familiar PC experience with you on go; familiar maps, modes and more!
---
Check This Out Next
---