The launch of World of Dragon Nest has certainly been a highly anticipated one, and something I tried to join in with to see how it compares to my Closed Beta experience. Everyone else had the same idea, as I came up against this problem:
At launch, there were only four servers! Seven more have already been added, but at present, it still isn't enough, so hopefully more will be coming soon so that everyone can get in. As it were, the game has not drastically changed from the Closed Beta, and should be easy enough for beta and new players alike to pick up the systems. In any case, be aware that there will be a level of connectivity issues as people rush to get in.
In the mean time, you can check out the "Official Launch & Raise the Flag" event over on their Facebook page. One lucky participant will have the chance to obtain a Samsung Galaxy Note 10+ (256GB). 100 random winners will be able to win 888 x Red Diamonds. The event will end 14 January 2020, with the winners announced on 17 January.
If you're unable to play, the official page also has a list of unsupported devices that you can cross check. For now, it will probably be prudent to wait until the servers settle to avoid further issues. Good luck with the launch, World of Dragon Nest!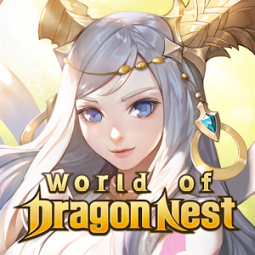 World of Dragon Nest
Android, iOS
An open world mobile MMORPG. Welcome back to the World of Dragon Nest!
---
Check This Out Next
---